WHAT'S NEW
Articles featuring POUA developments over the years:
Mayor Walsh Announces Funding For Morton Station Village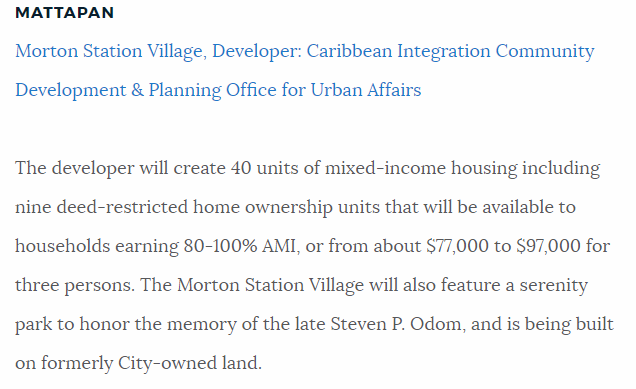 Mayor Walsh announced funding for POUA and CICD's Morton Station Village in Mattapan. The Community Preservation Act and Department of Neighborhood Development funds that were announced are critical resources to help CICD and POUA move towards a groundbreaking in late 2020. To read more about the funding announcement, click here.