WHAT'S NEW
Articles featuring POUA developments over the years:
Residents Tour Future Home at 48 Boylston: Boston Globe Feature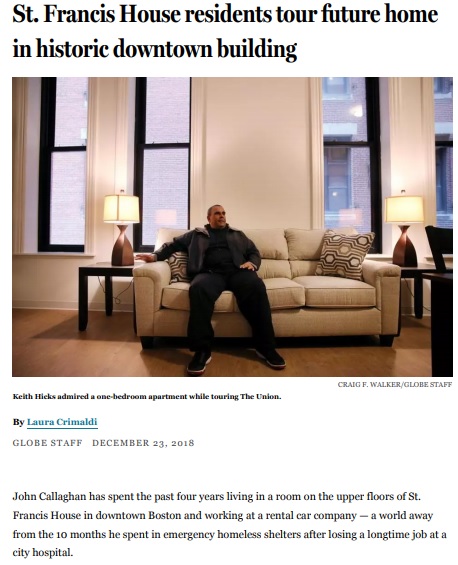 "Construction on the project, which was organized by St. Francis House and the Planning Office for Urban Affairs Inc. is winding down and residents are expected to begin moving in next month. When fully occupied, the historic building dubbed The Union will feature 46 affordable apartments, administrative offices for St. Francis House, and a dog day care and pet supply retail shop. 'It's the gift that keeps on giving because it has so many components to it,' said Lisa B. Alberghini, president of the Planning Office for Urban Affairs, which is affiliated with the Roman Catholic Archdiocese of Boston."
To read the full article, click here.