WHAT'S NEW
Articles featuring POUA developments over the years:
On October 31st, a lottery was conducted for future residents of The Union at 48 Boylston. The project will provide 26 units for people who are currently homeless or have been homeless, and twenty units for residents with incomes at or below $43,440.
POUA Staff Visit World Series Trophy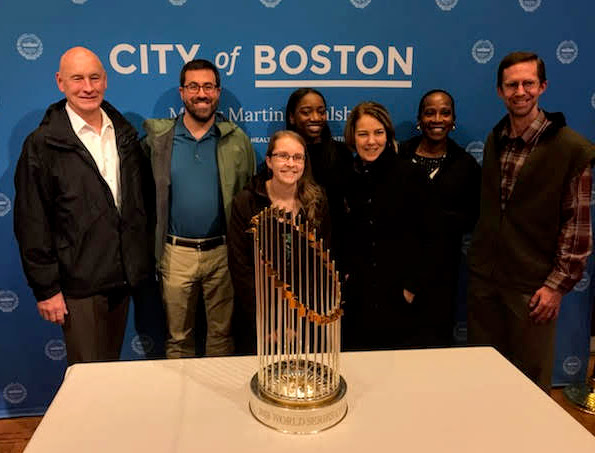 Congratulations to the Red Sox on their World Series win! POUA were excited to visit the World Series trophy over at City Hall.