Residents Tour Future Home at 48 Boylston: Boston Globe Feature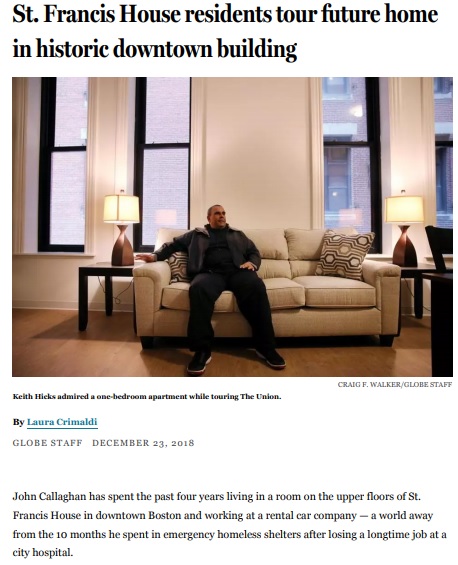 "Construction on the project, which was organized by St. Francis House and the Planning Office for Urban Affairs Inc. is winding down and residents are expected to begin moving in next month. When fully occupied, the historic building dubbed The Union will feature 46 affordable apartments, administrative offices for St. Francis House, and a dog day care and pet supply retail shop. 'It's the gift that keeps on giving because it has so many components to it,' said Lisa B. Alberghini, president of the Planning Office for Urban Affairs, which is affiliated with the Roman Catholic Archdiocese of Boston."
To read the full article, click here.
POUA Chosen as Host Organization for Kuehn Fellow
The Planning Office is thrilled to be chosen, for the second time, to host a Kuehn fellow for two years through The Kuehn Charitable Foundation. This new staff member will join us in July 2019!
POUA & GHF's Harbor Place Receives Jack Kemp Award from ULI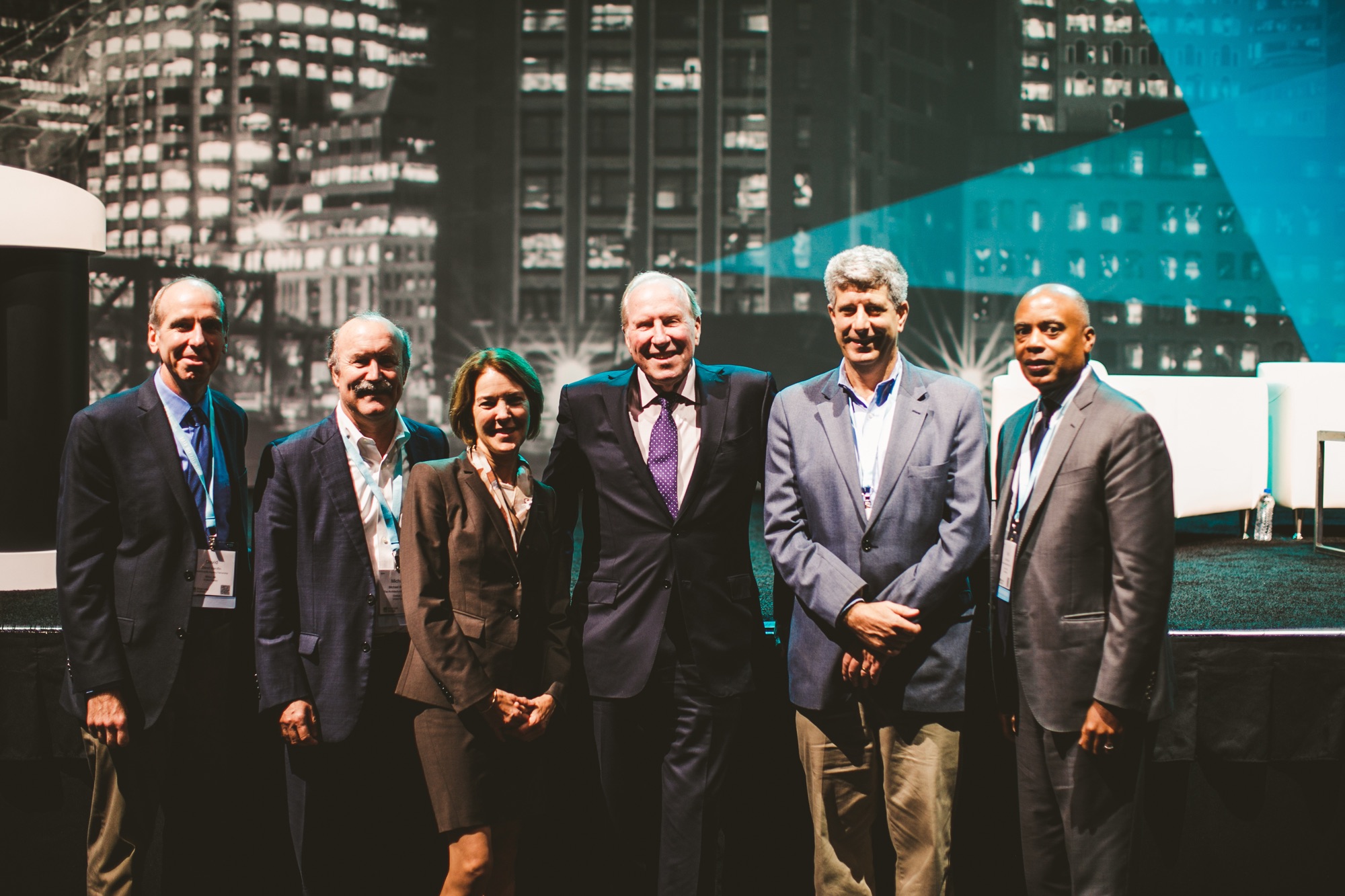 Bethany Apartments In Hanover Fully Leased
POUA & GHF Receive MFE Award for Harbor Place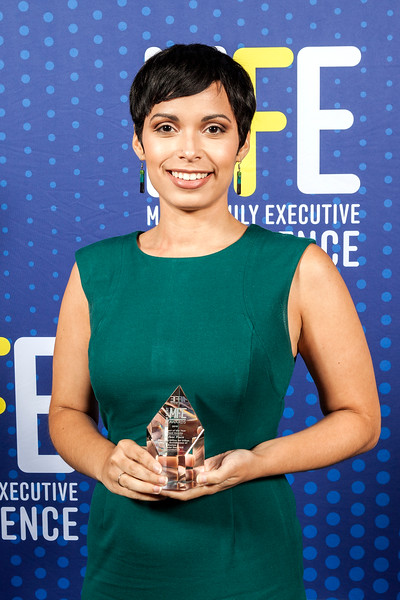 Resident Wins Prestigious Award for Gardening Efforts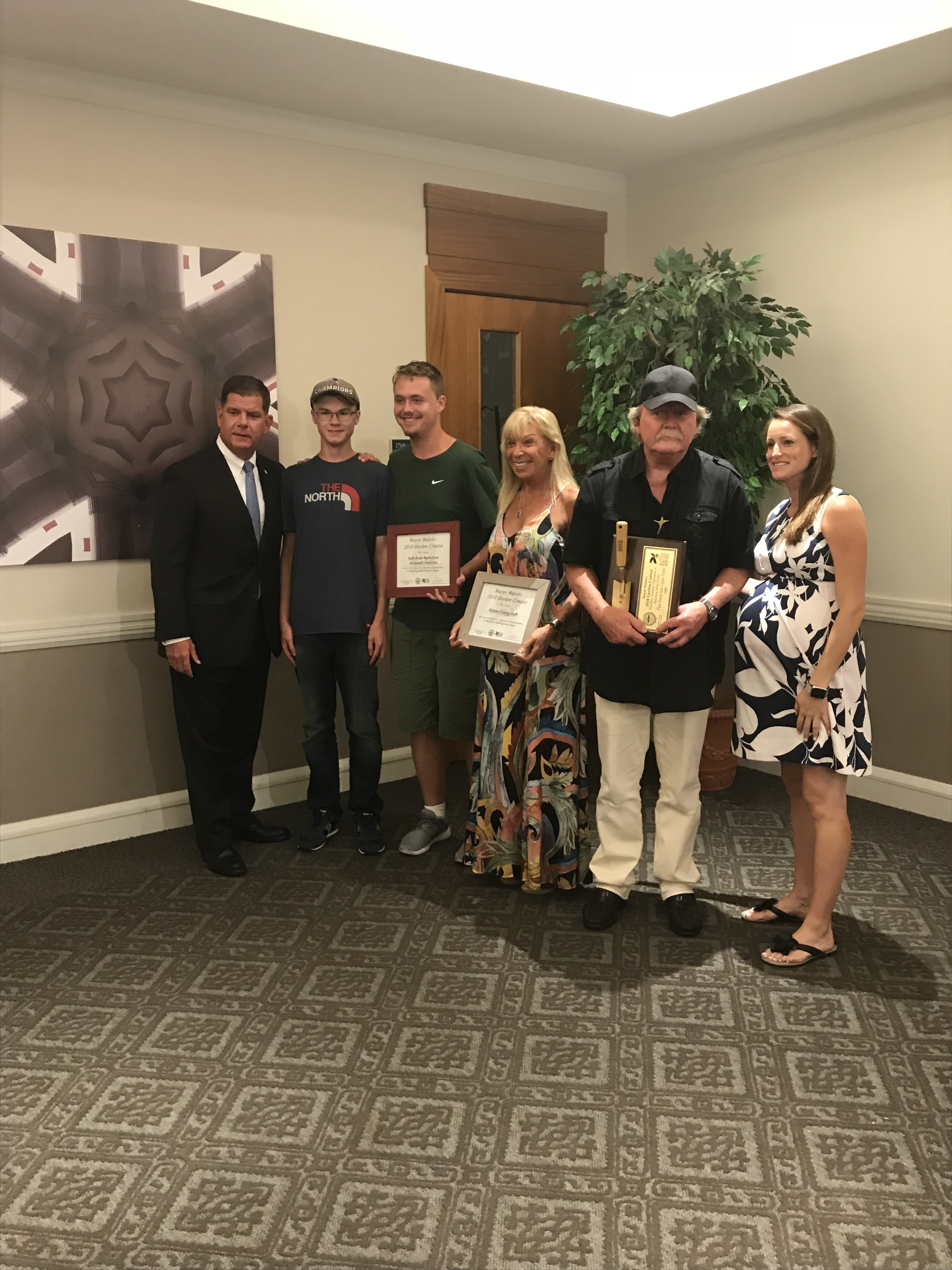 The Union at 48 Boylston Accepting Applications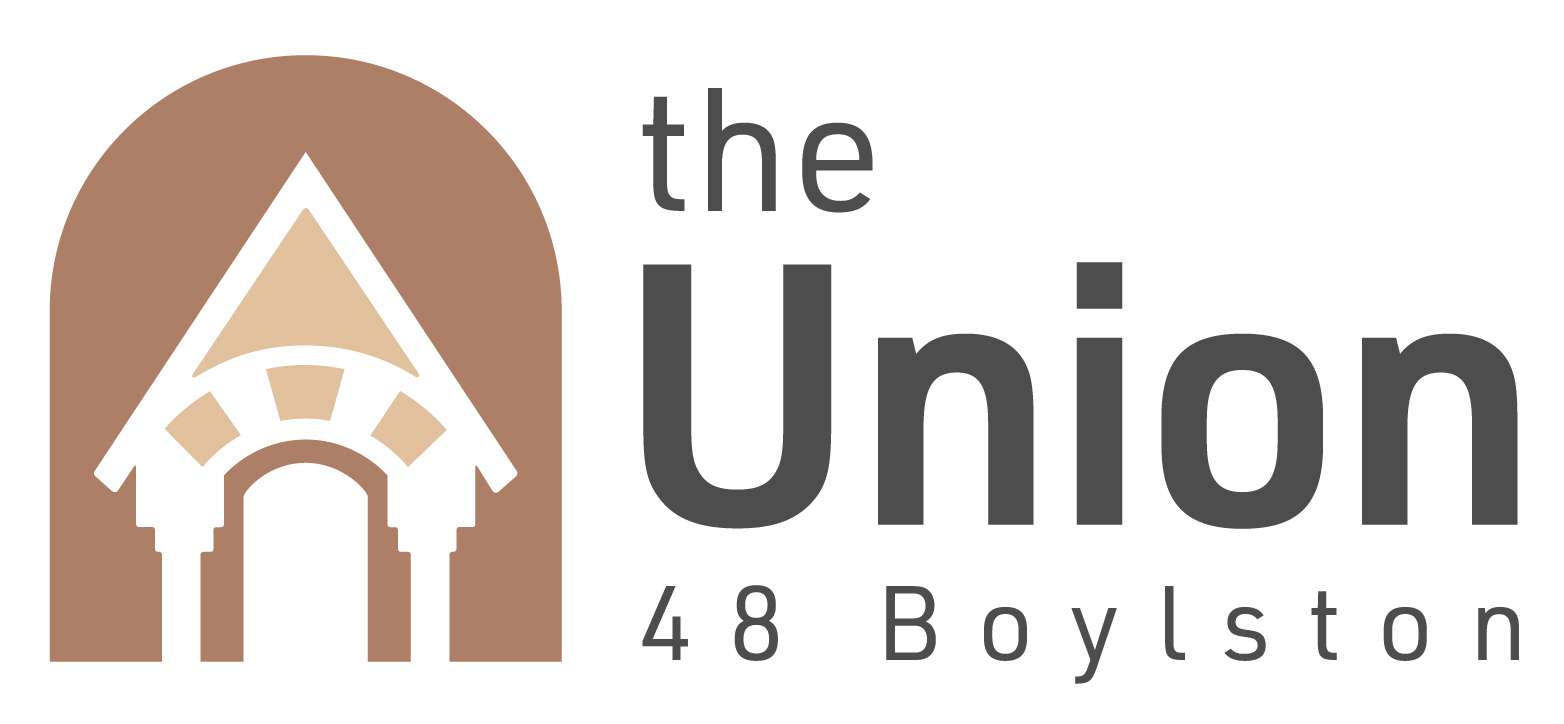 Harbor Place Nominated for Jack Kemp Excellence in Affordable & Workforce Housing Awards 2018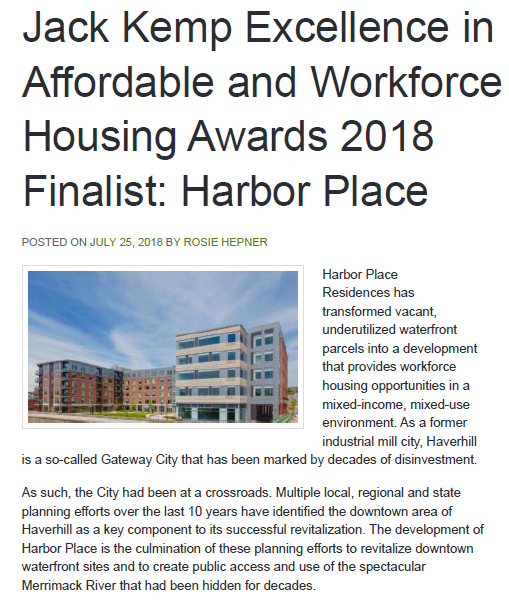 Catholic Charities Meets The Union at 48 Boylston Street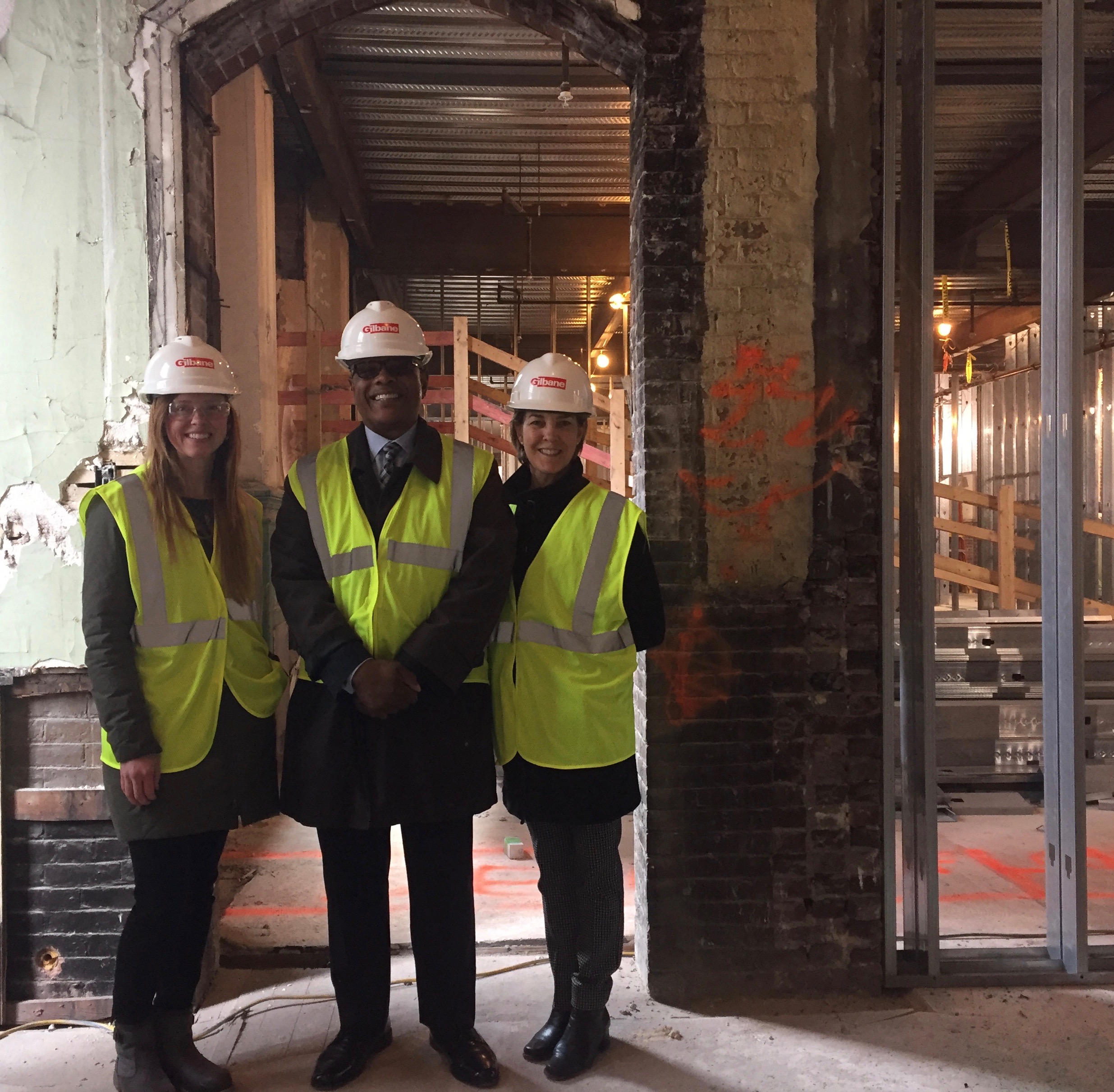 POUA Honored at Preservation Mass. Paul & Niki Tsongas Awards
POUA's Bethany Apartments in Hanover: Update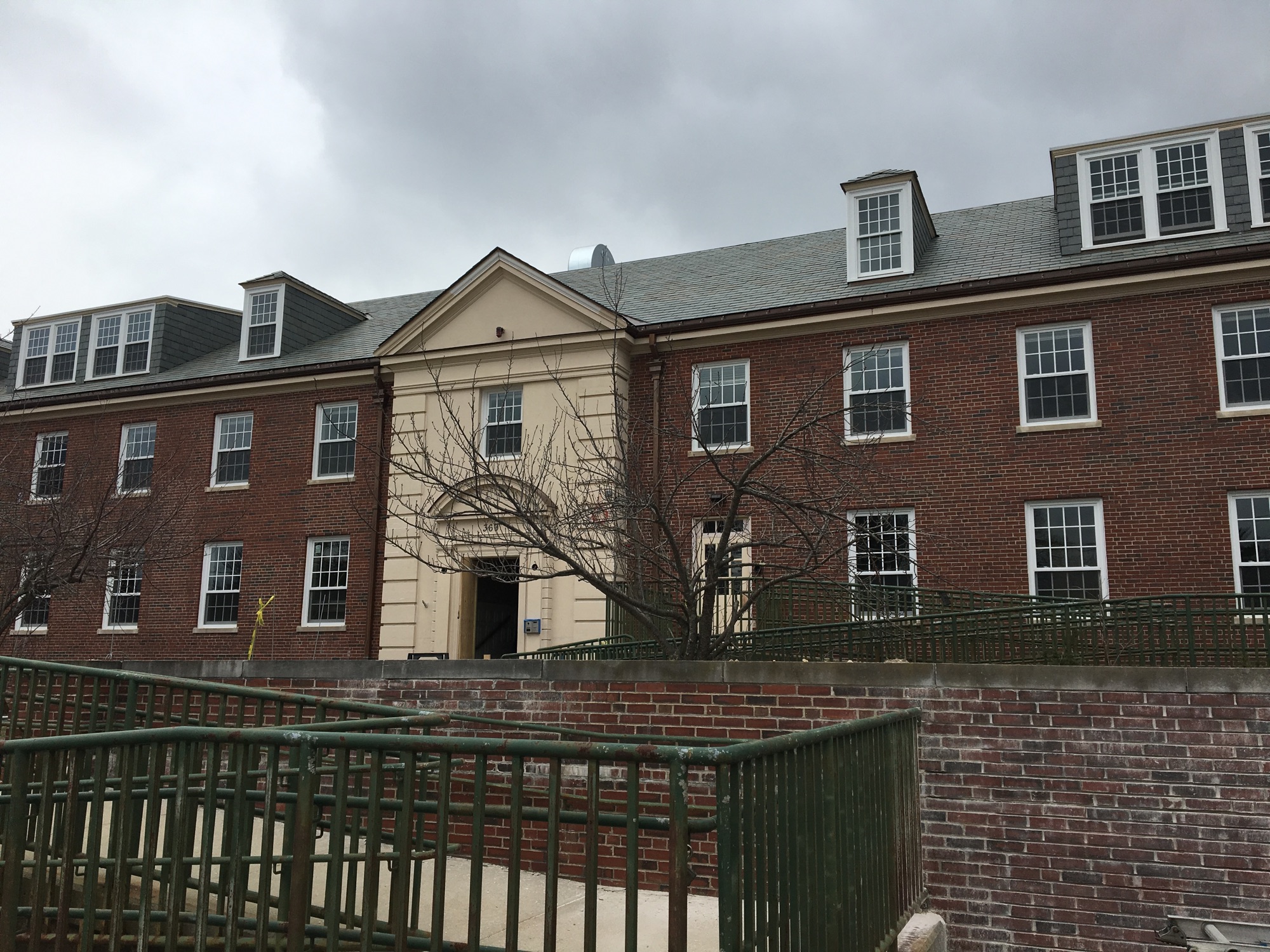 POUA Breaks Ground on The Union in Downtown Boston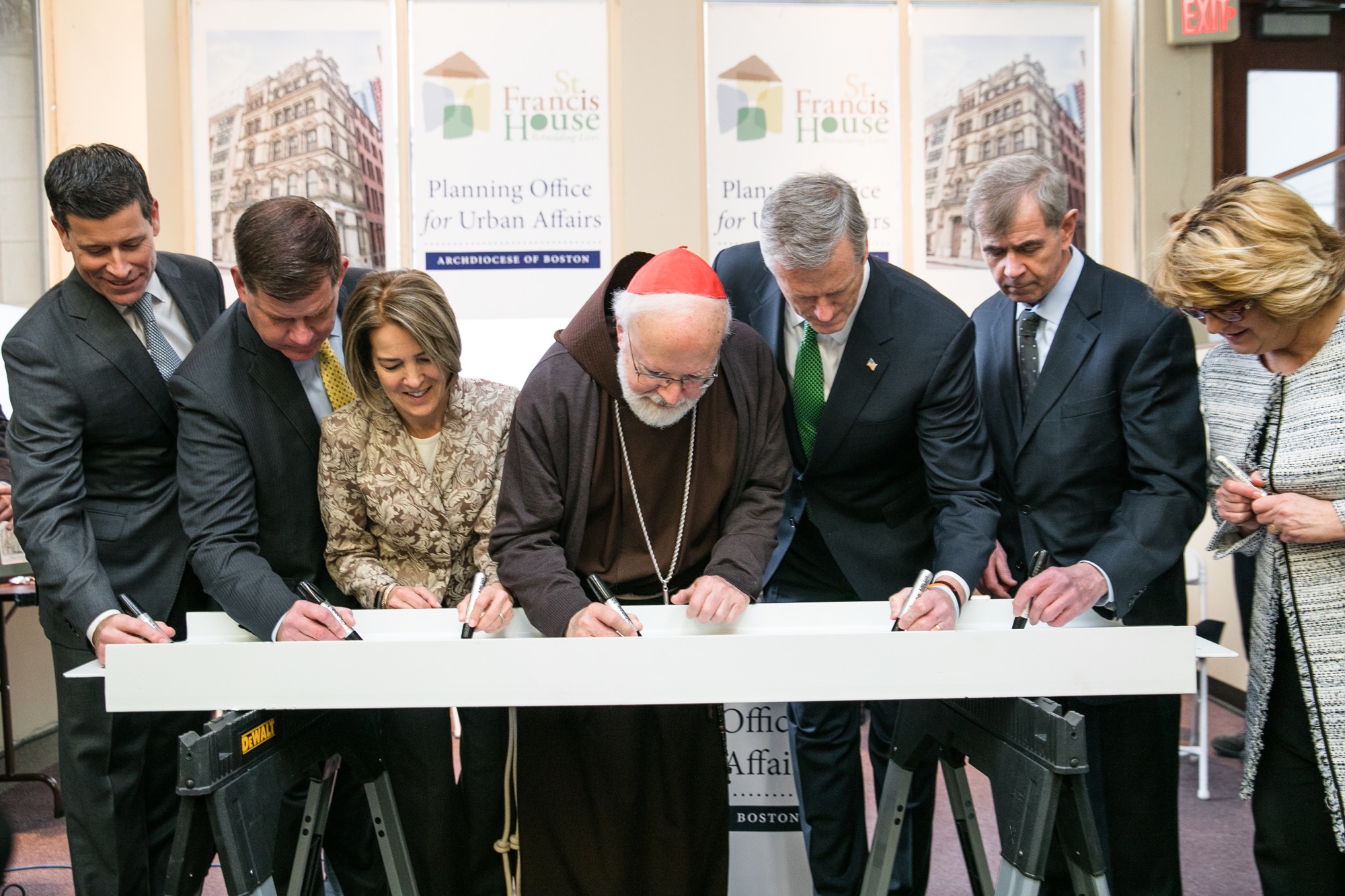 Lottery for Bethany Apartments Underway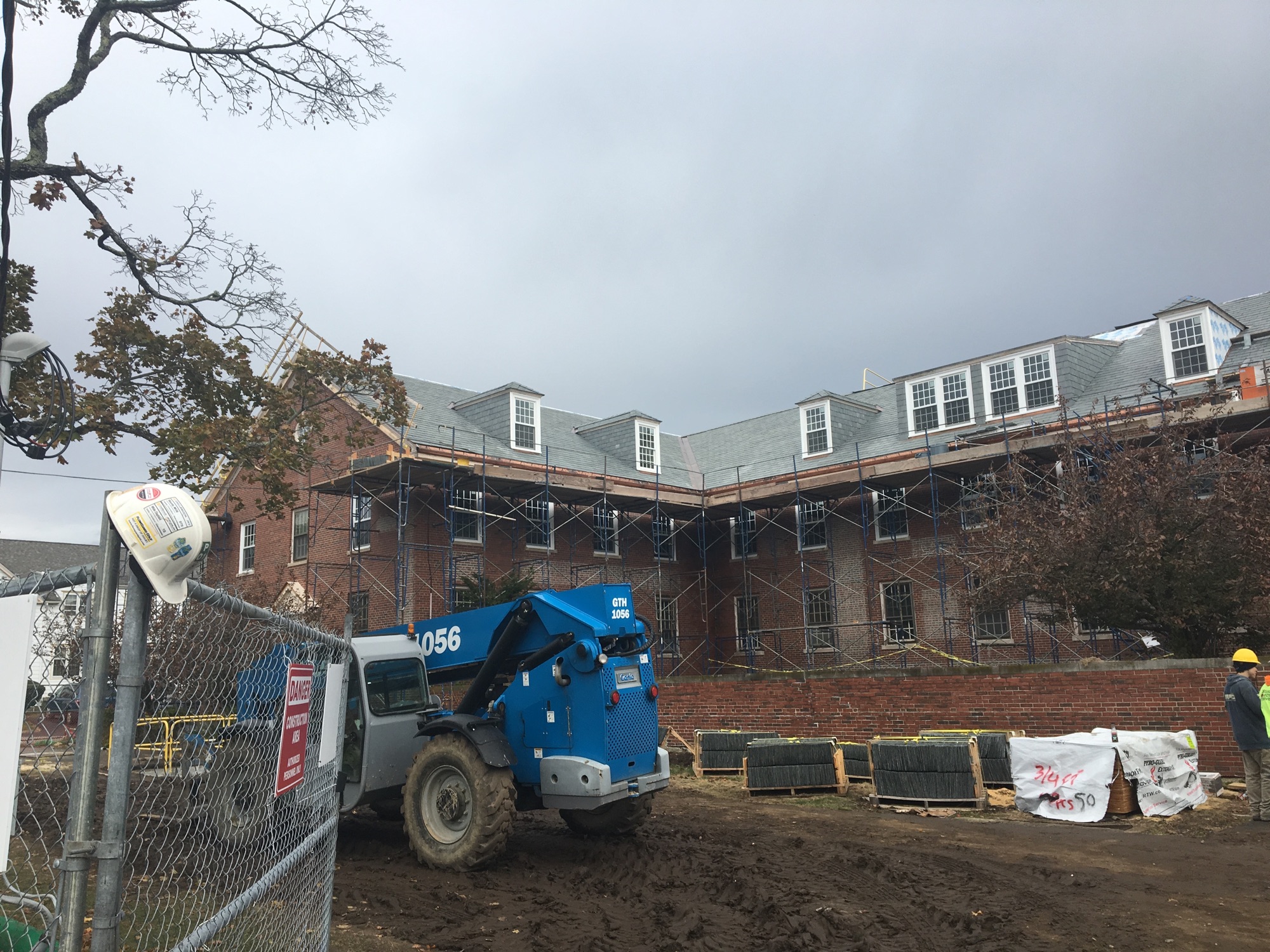 Massachusetts Historical Commission honors POUA's Winter Street Apartments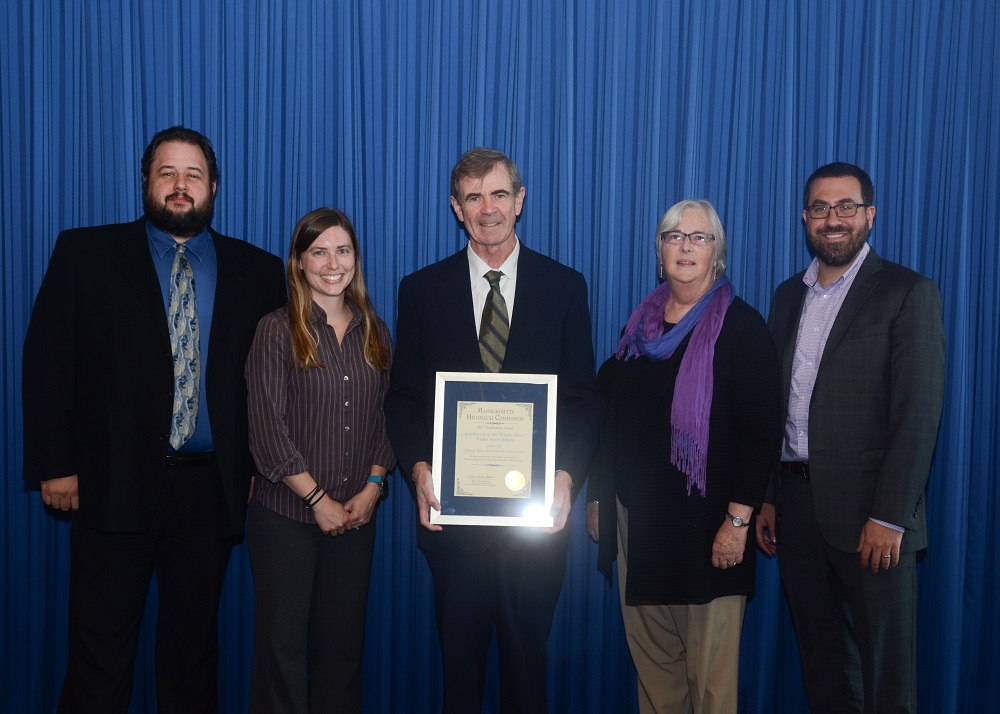 POUA Dedicates Harbor Place in Haverhill with Ribbon Cutting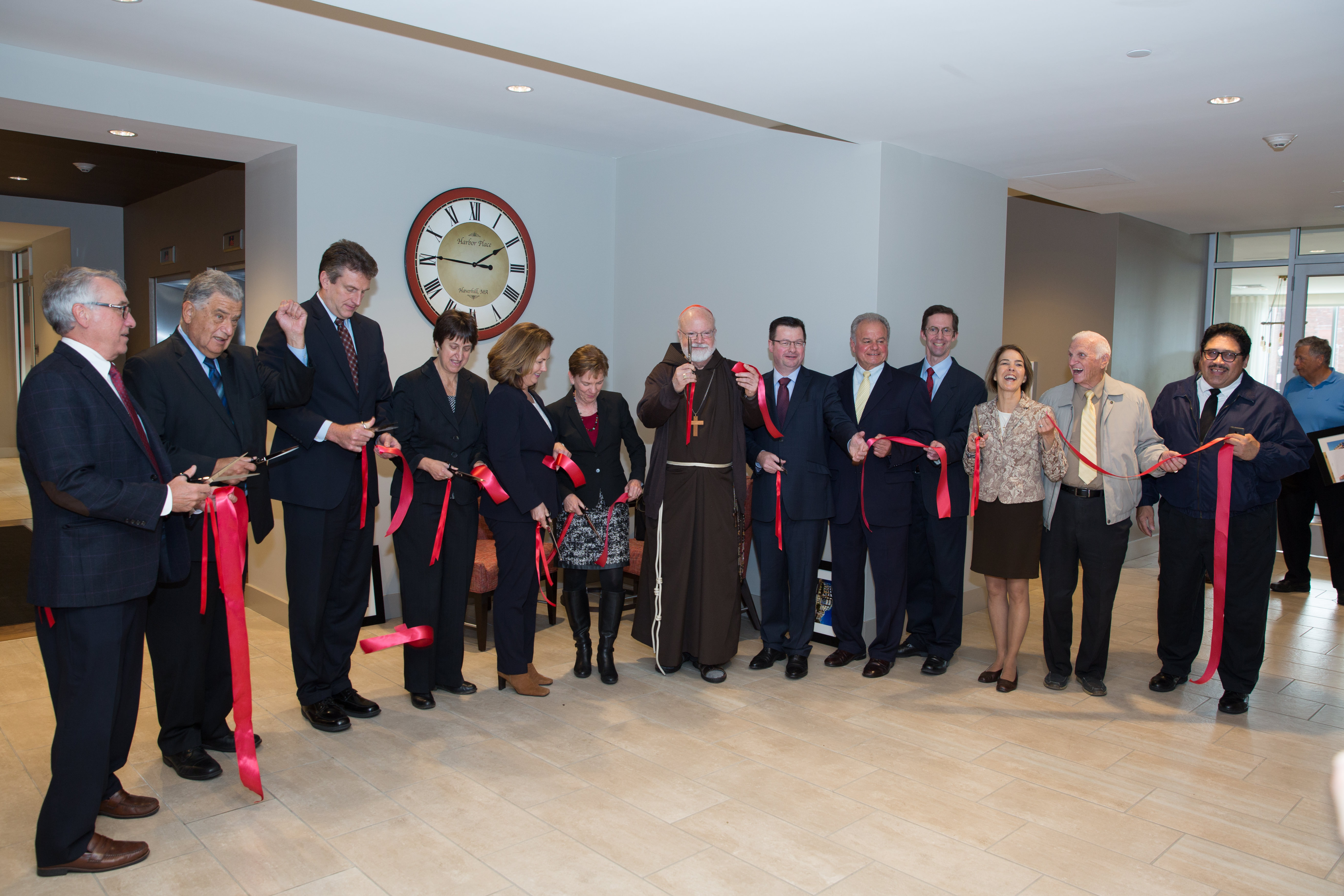 POUA Celebrates Groundbreaking of Bethany Apartments in Hanover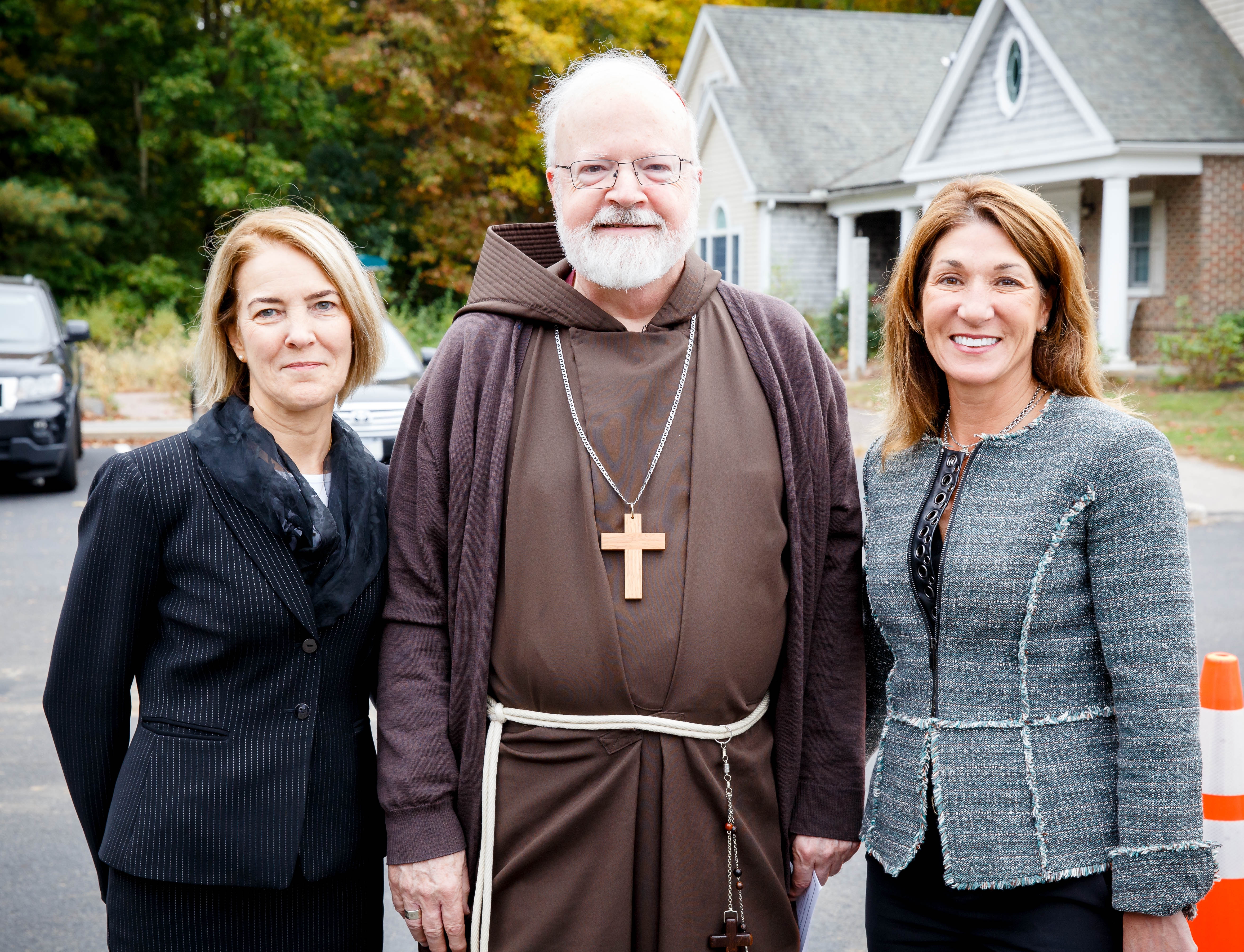 Women of the Church Discuss Social Justice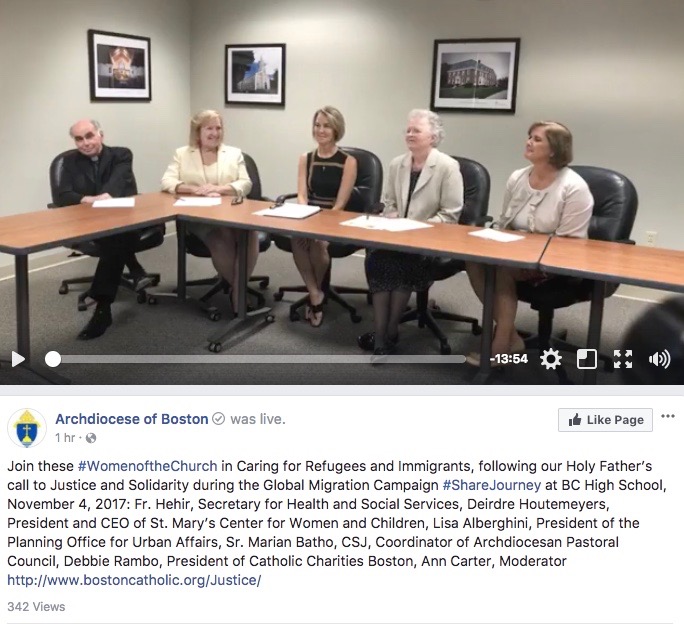 POUA & CICD's Cote Village Receives Funding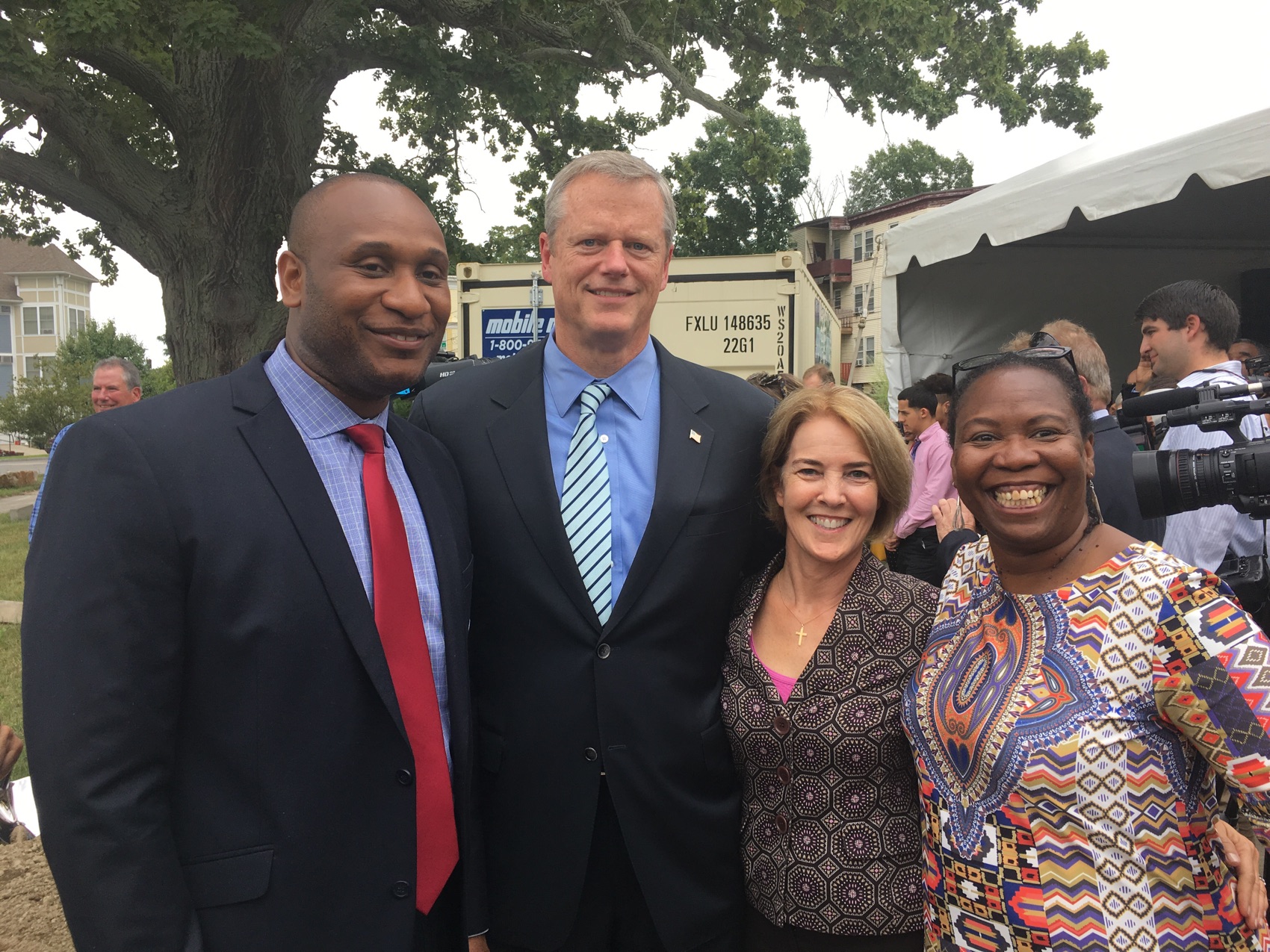 Update: Kennedy Apartments in Hanover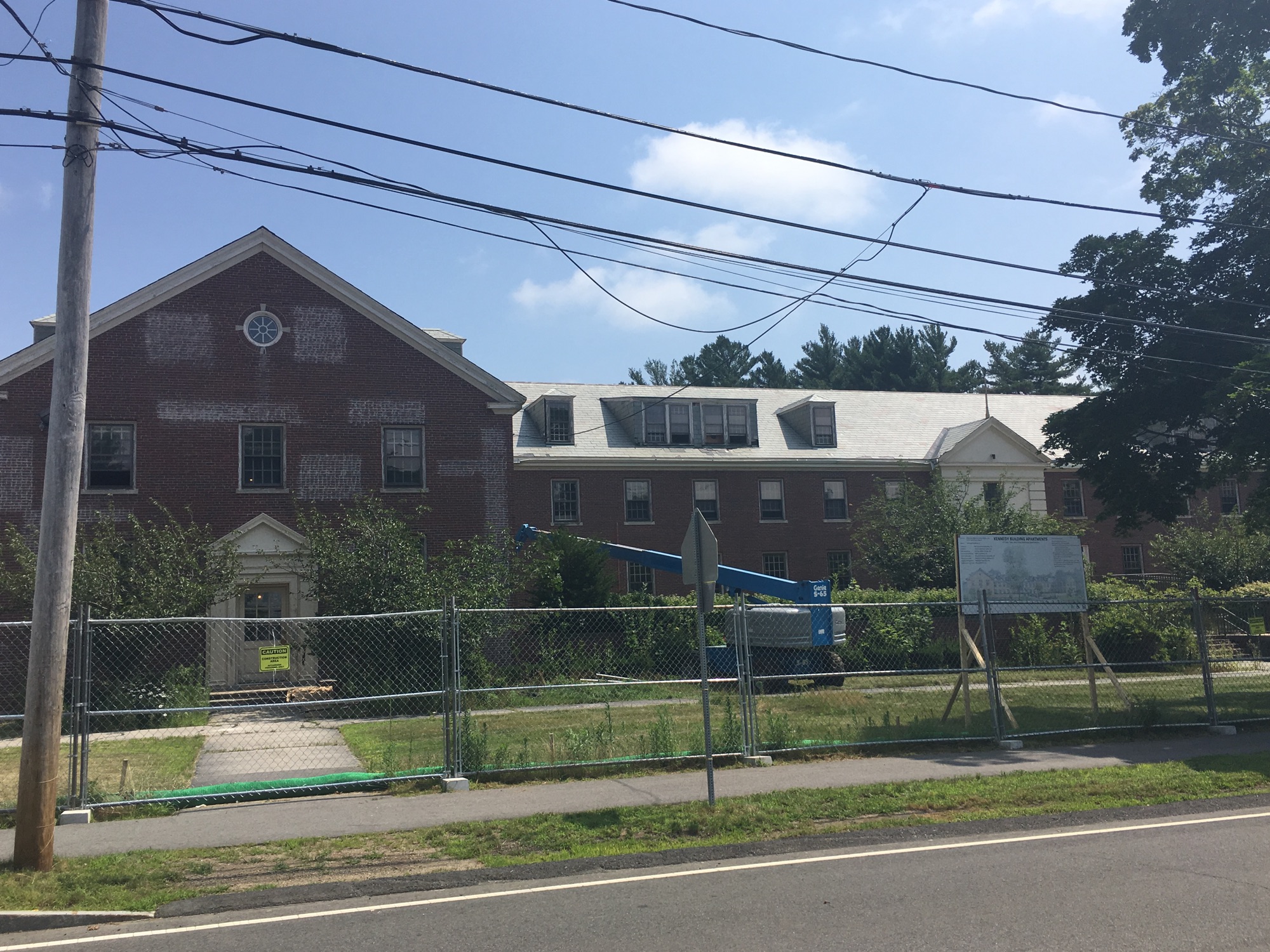 POUA Honors Anne Finucane at Spring Celebration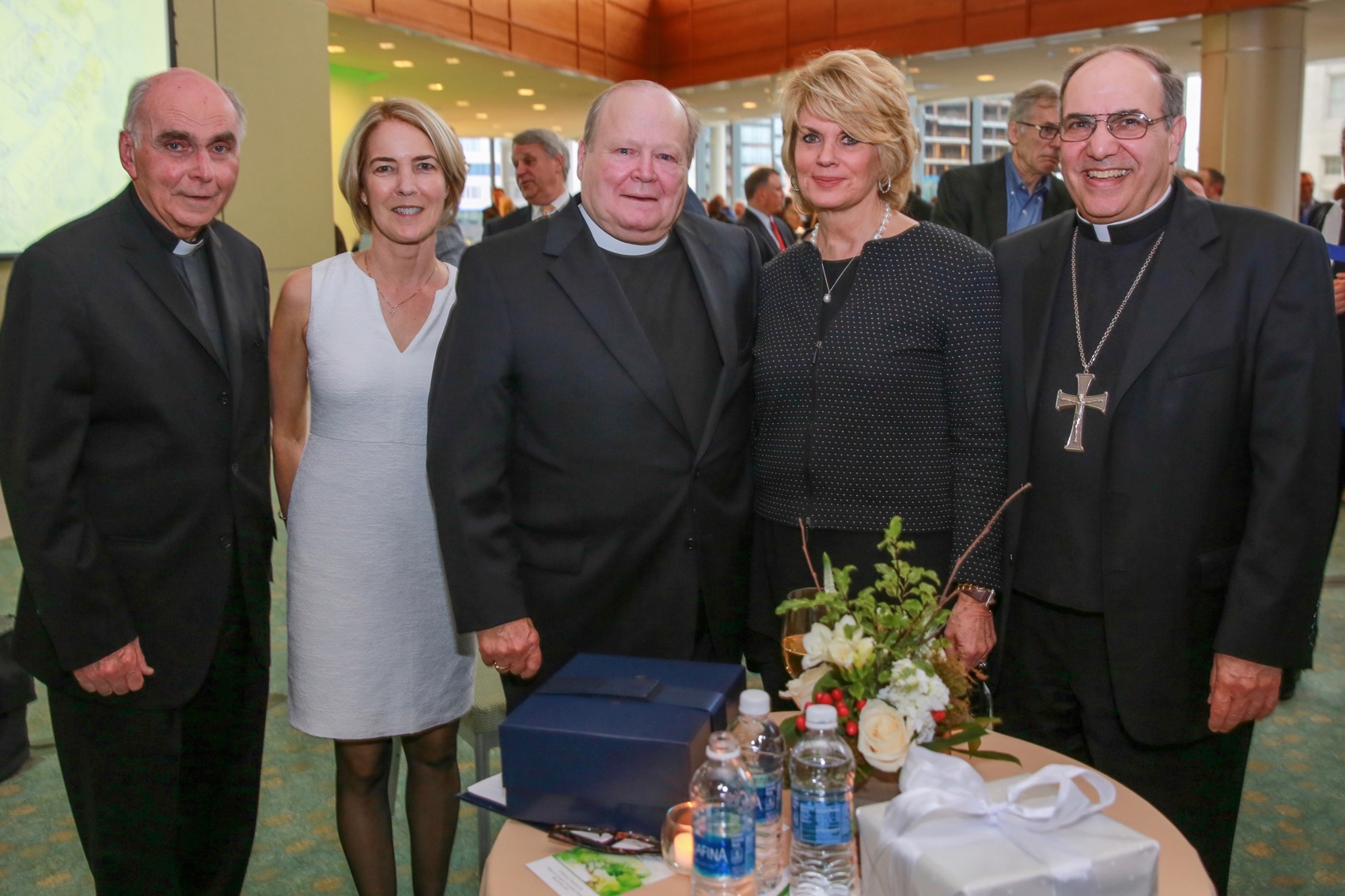 Uphams Crossing Wins 2017 Mayor Thomas M. Menino Legacy Award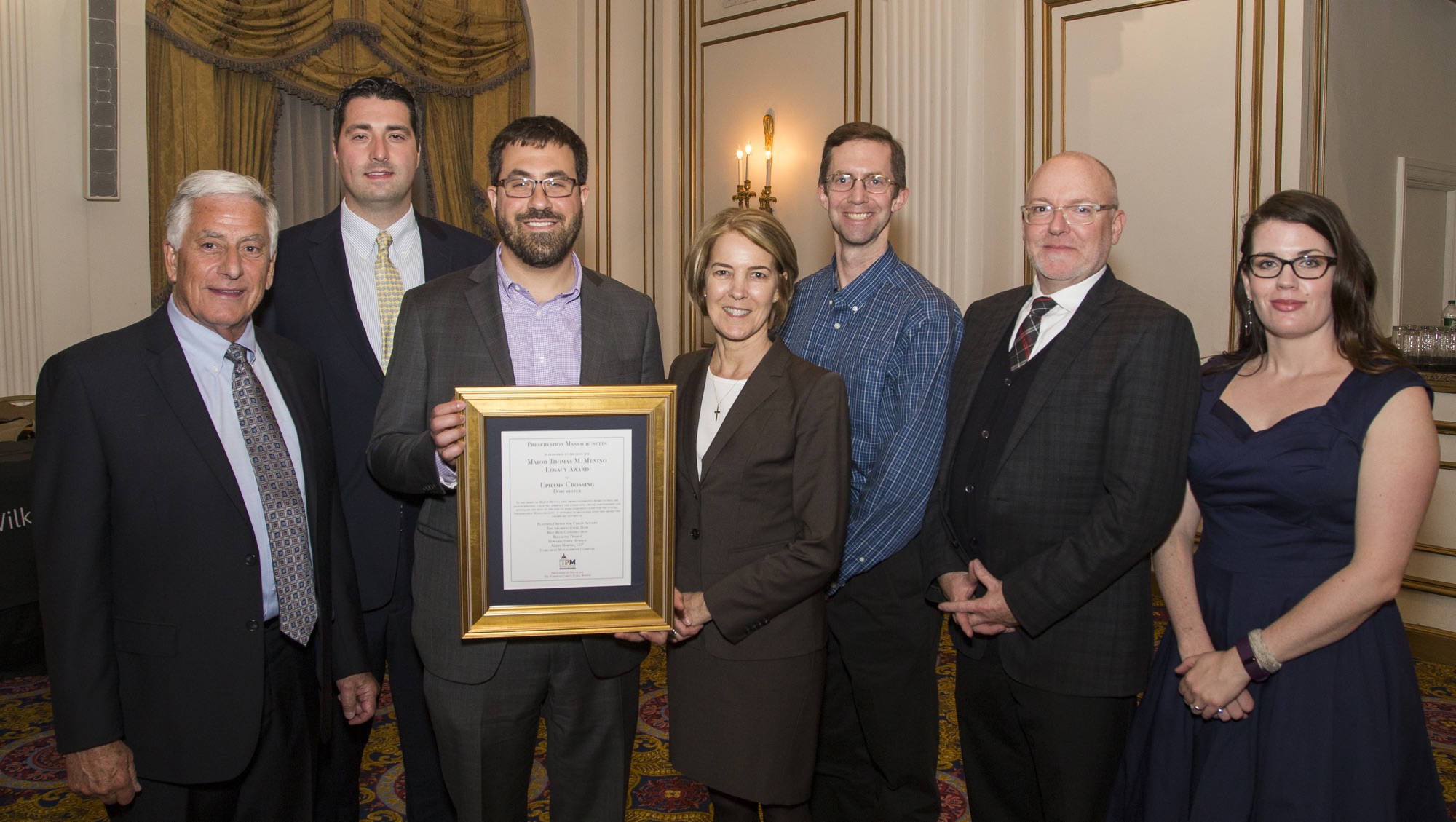 Under Construction Update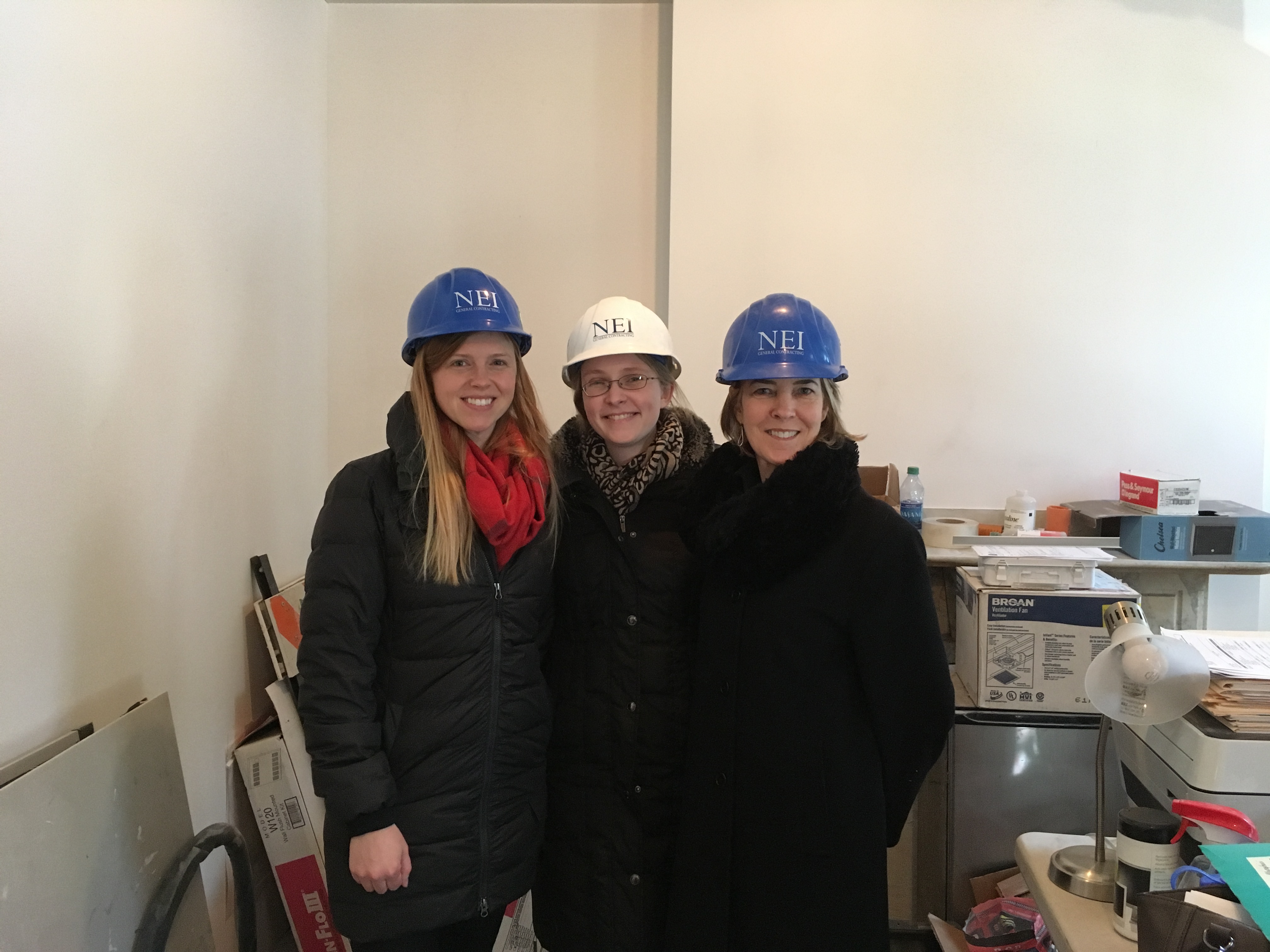 Harbor Place Helps Transform Downtown Haverhill
Winter Street Apartments Listed on National Register of Historic Places
On December 14th, 2016 at the Massachusetts Historical Commission's board meeting, The Apartments at 165 Winter was unanimously voted for inclusion on the National Register of Historic Places. The National Park Service will publish this recommendation in the Federal Register and the listing will be completed in early 2017. This 1860's era school building was gut renovated after being vacant for several years, and converted by POUA into 12 units of housing in 2015. It is now contributing to the revitalization efforts of the City of Haverhill in the Lower Acre neighborhood, providing the area with much needed high-quality affordable housing.
POUA Names Harbor Place Boardwalk After Chairman Brian Dempsey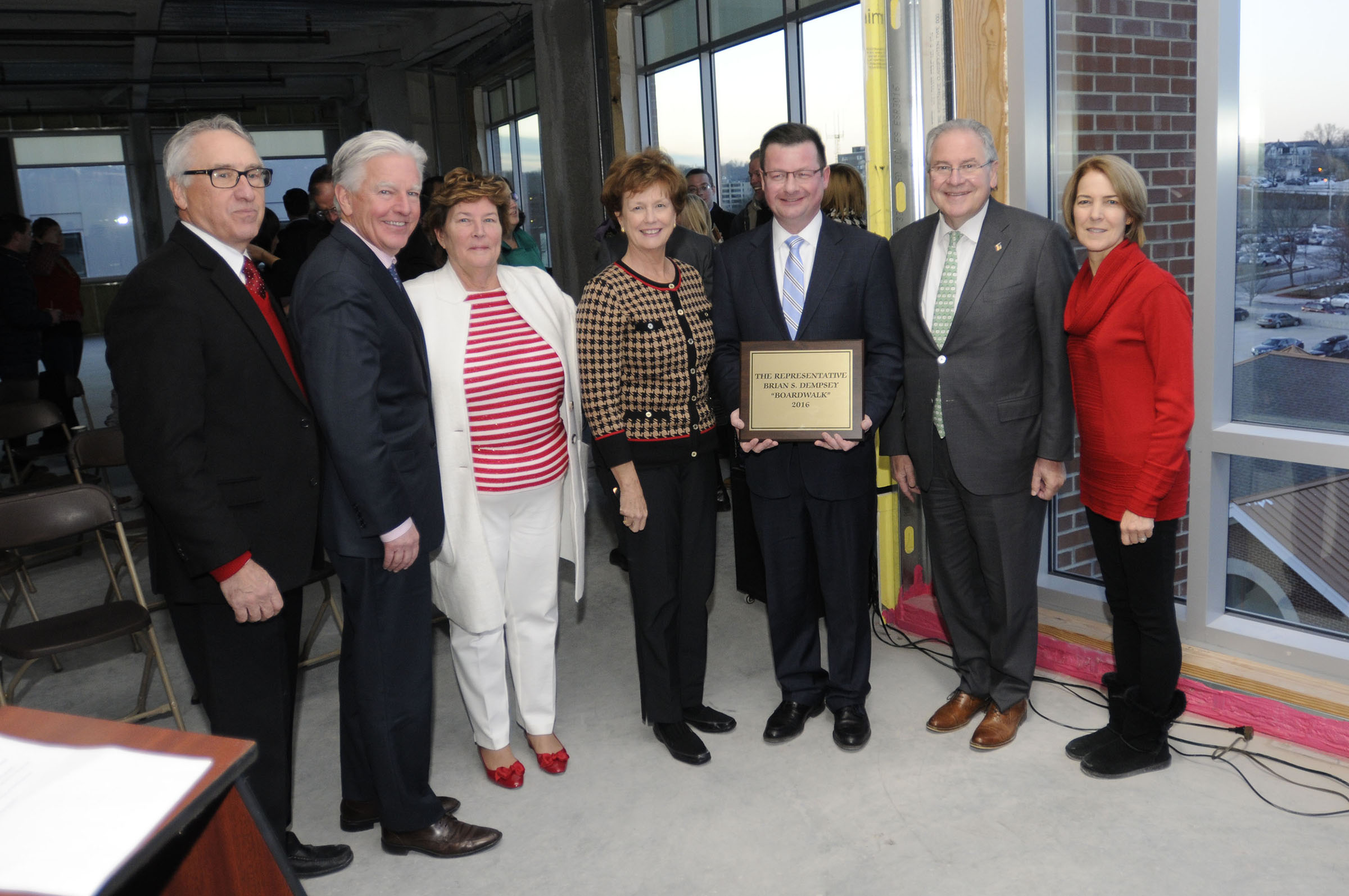 On Friday December 16th we gathered to celebrate Harbor Place in Haverhill, and Chairman Brian Dempsey's key role in making the project a reality. Brian Dempsey helped secure $36 million in state funding for the project, which includes 80 units of housing and a 5-story commercial building which will contain a UMass Lowell satellite campus, HC Media and headquarters for Pentucket Bank, as well as office space to be leased. The event celebrated Dempsey's contributions to the project, which will honor him with the naming of the boardwalk after him. The event included speeches by Mayor James Fiorentini, UMass President Marty Meehan, and House Speaker Robert DeLeo.

Photo credit: North of Boston Media Group (The Eagle-Tribune)

Photo L to R: Ron Trombley (Greater Haverhill Foundation), Marty Meehan (President, UMass), Sally Cerasuolo-O'Rorke (Greater Haverhill Foundation), Jacqueline Moloney (Chancellor, UMass Lowell), Representative Brian Dempsey (Chairman of House Ways and Means), Representative Robert DeLeo (Speaker of the House), POUA President Lisa Alberghini
POUA Projects Receive Mass. Historic Rehab Tax Credits
Two projects POUA is taking part in recently received allocations in the competitive process for Massachusetts Historic Rehabilitation Tax Credits: Kennedy Building Apartments in Hanover, MA, in which we are the developer, and 48 Boylston Street in Boston, MA, where we will be providing support to St. Francis House. Kennedy Building Apartments is the adaptive reuse of an existing dormitory building on the Cardinal Cushing Centers Campus into 37 units of mixed-income workforce housing; 48 Boylston Street is the rehabilitation of the Boston Young Men's Christian Union building into 46 units of affordable housing.
POUA Dedicates Plaque at St. Aidan's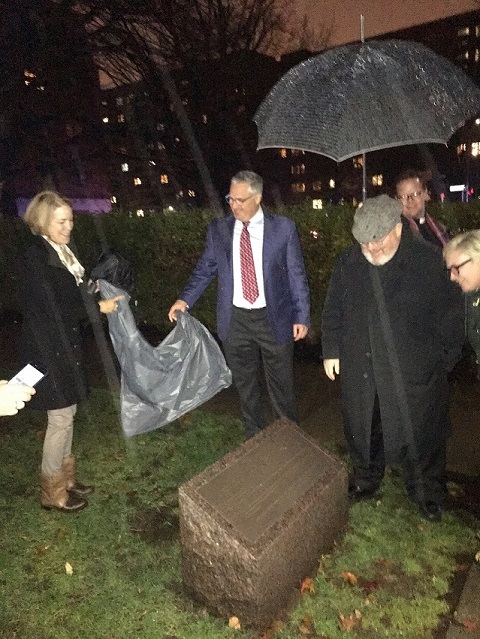 Uphams Crossing Wins Best Family Development in the Nation!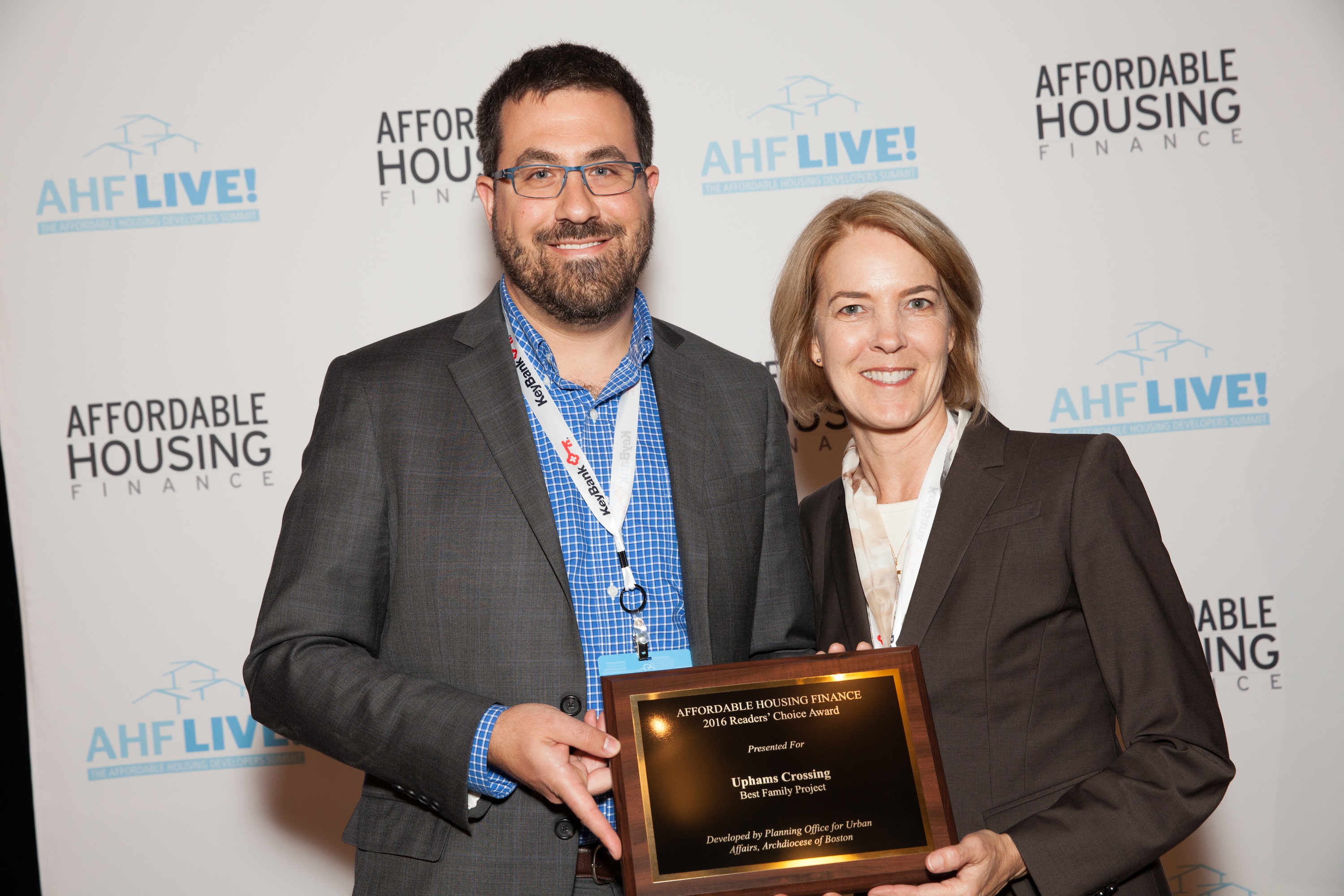 Uphams Crossing, a new 80-unit affordable housing community developed by the Planning Office for Urban Affairs of the Archdiocese of Boston, has won the 2016 Affordable Housing Finance Magazine Readers' Choice Award for Best Family Housing in the United States. The development was built on a former parish property and includes 20 units for previously homeless families. Read the announcement of awards here and read more about the project here.

POUA President Lisa Alberghini and Project Manager Dave Aiken were grateful to accept the award at the AHF Live! conference from November 15th-17th in Chicago. (Photo by Sheri Whitko Photography)

Thank you so much for voting, and for all of your support!
Harbor Place Receives MassWorks Funding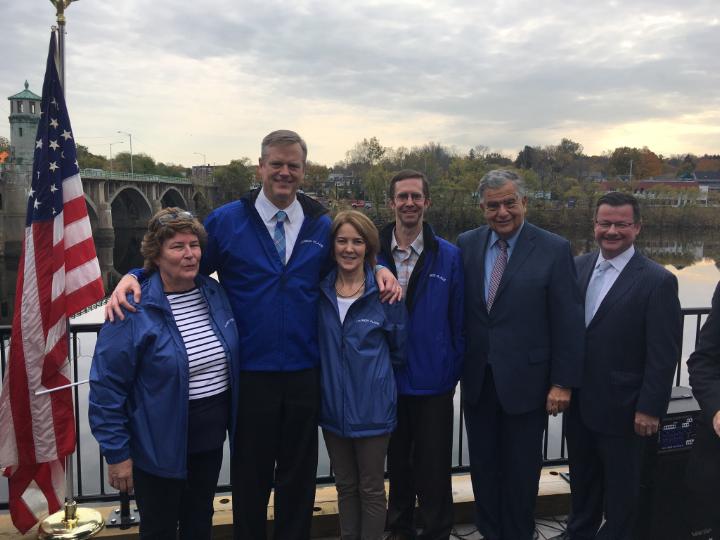 Harbor Place Holds Lottery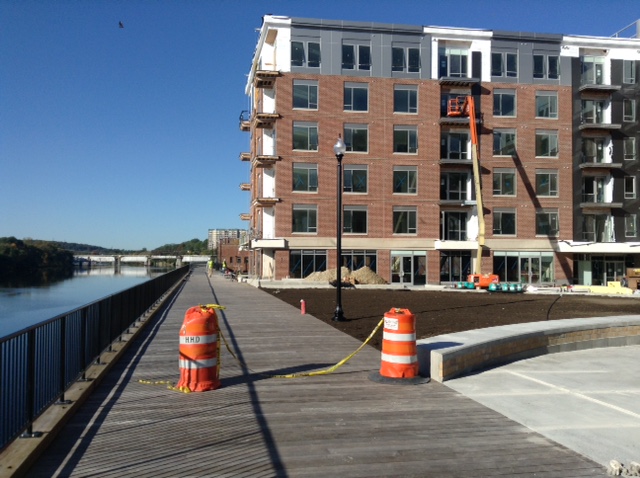 Haverhill Gets First Look at Harbor Place Boardwalk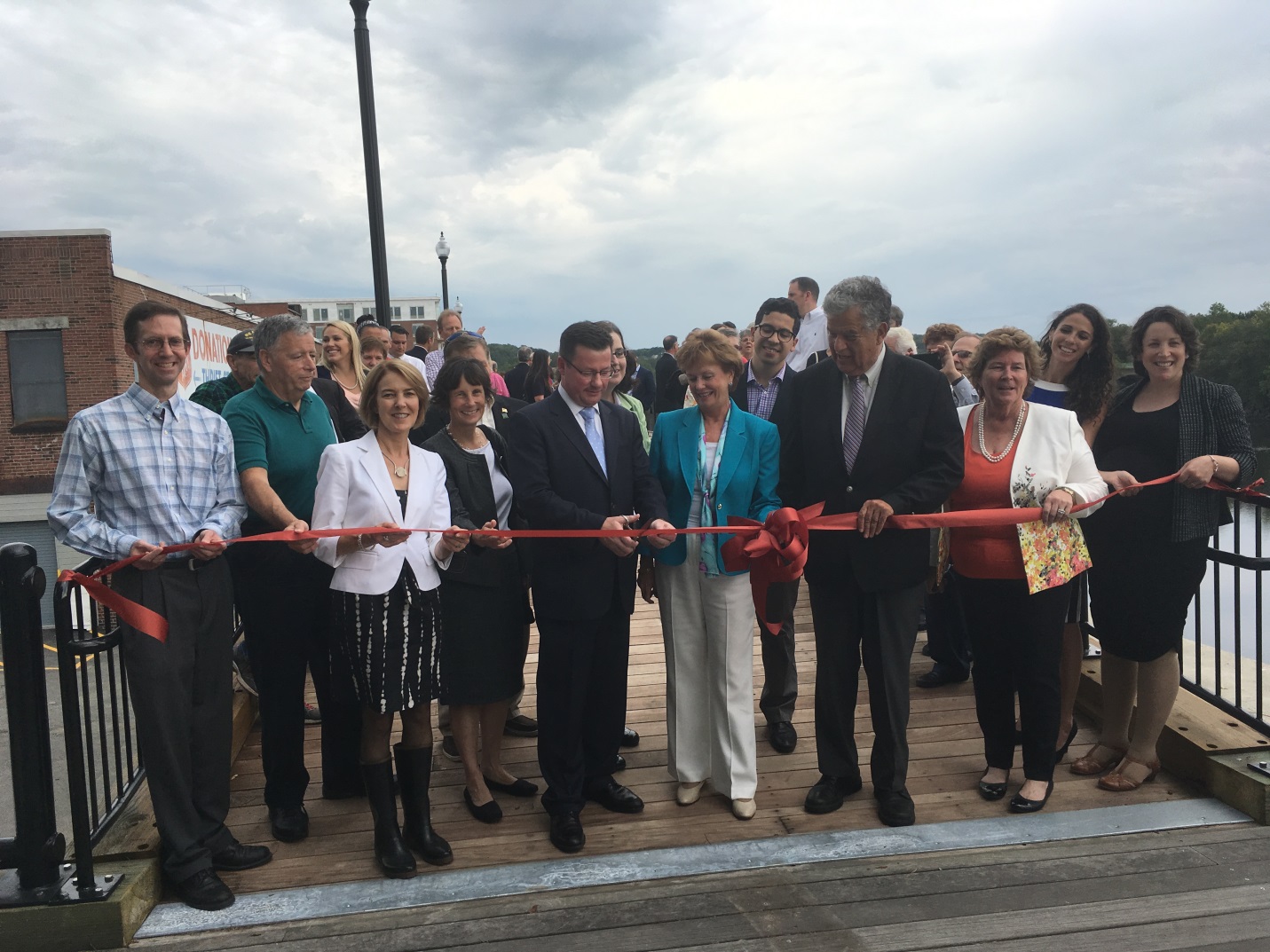 Kennedy Apartments in Hanover Receive Funding
Rental Housing Award Announcement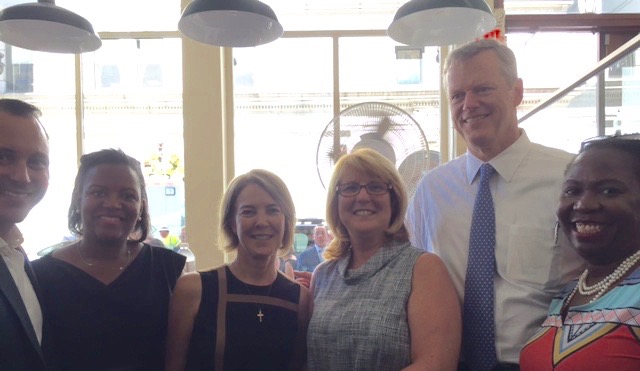 Harbor Place Lottery
Projects Receive Historic Tax Credits
Harbor Place Looks to the Future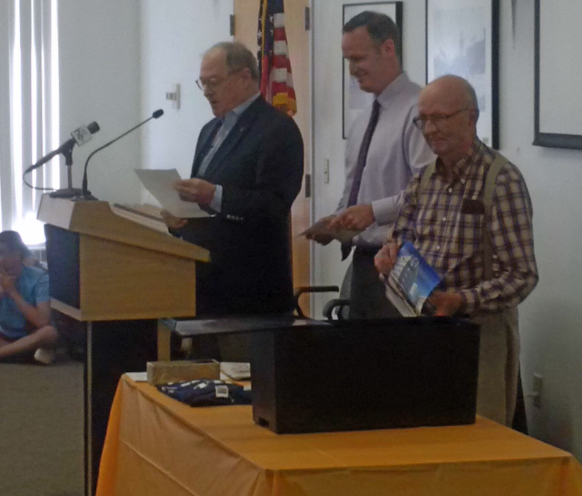 Uphams Crossing BRJP Hiring Numbers Highlighted
Thanks for voting for Uphams Crossing!
Boston Globe Covers 48 Boylston Project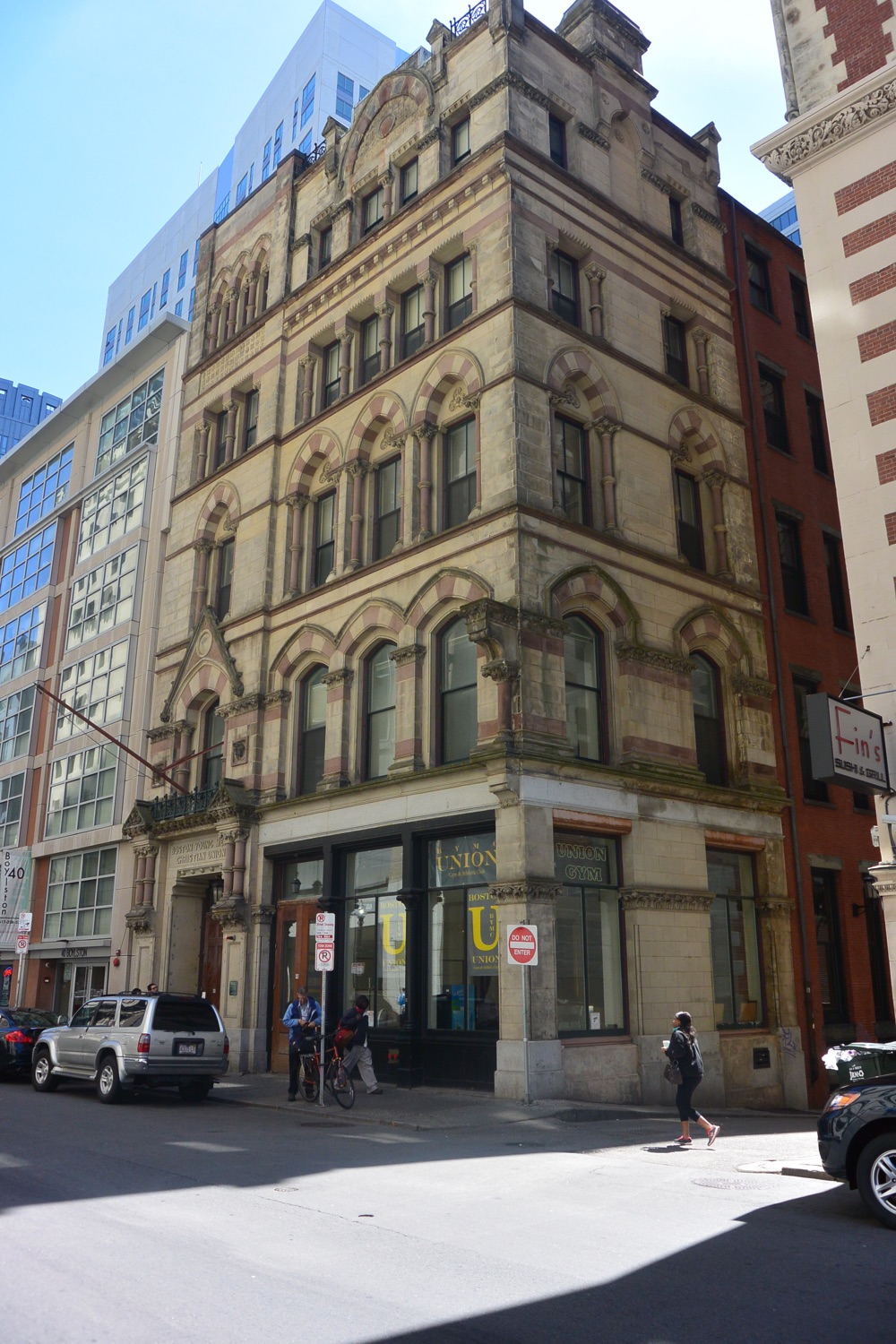 HPN Member Meeting Features POUA Developments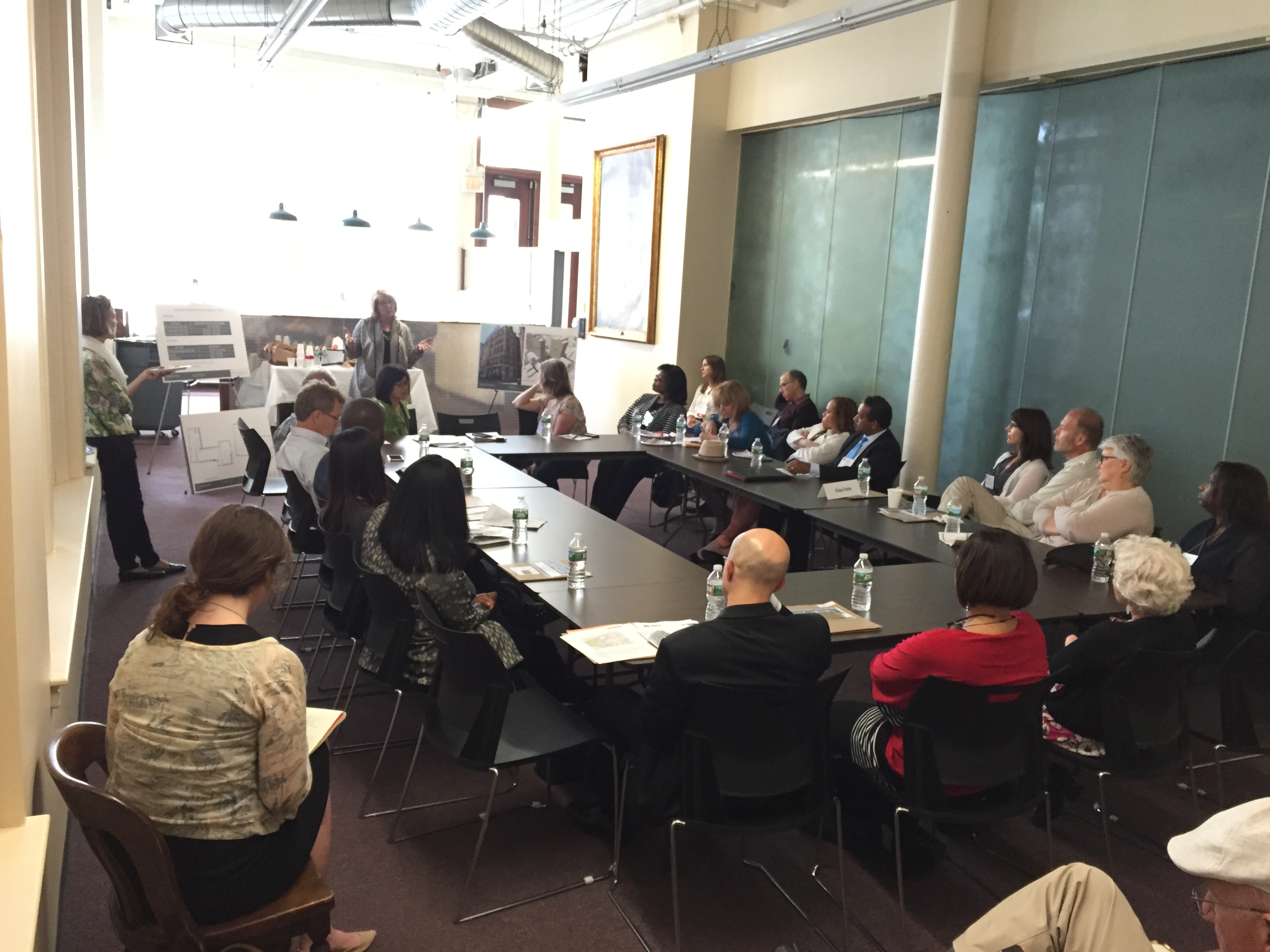 Harbor Place Makes Progress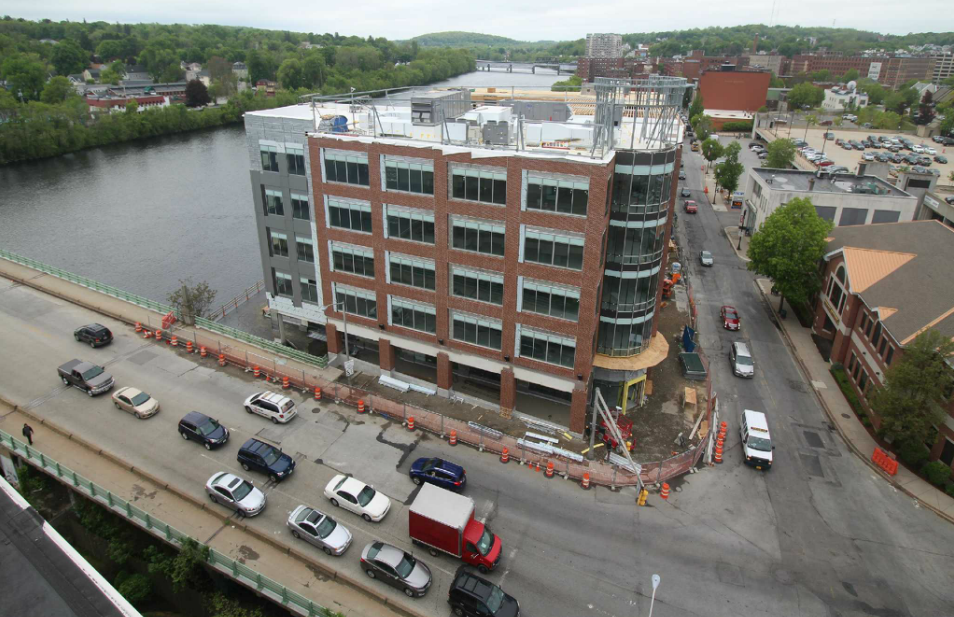 Kennedy Building Apartments Receive Historic Tax Credits
POUA featured in MassHousing annual report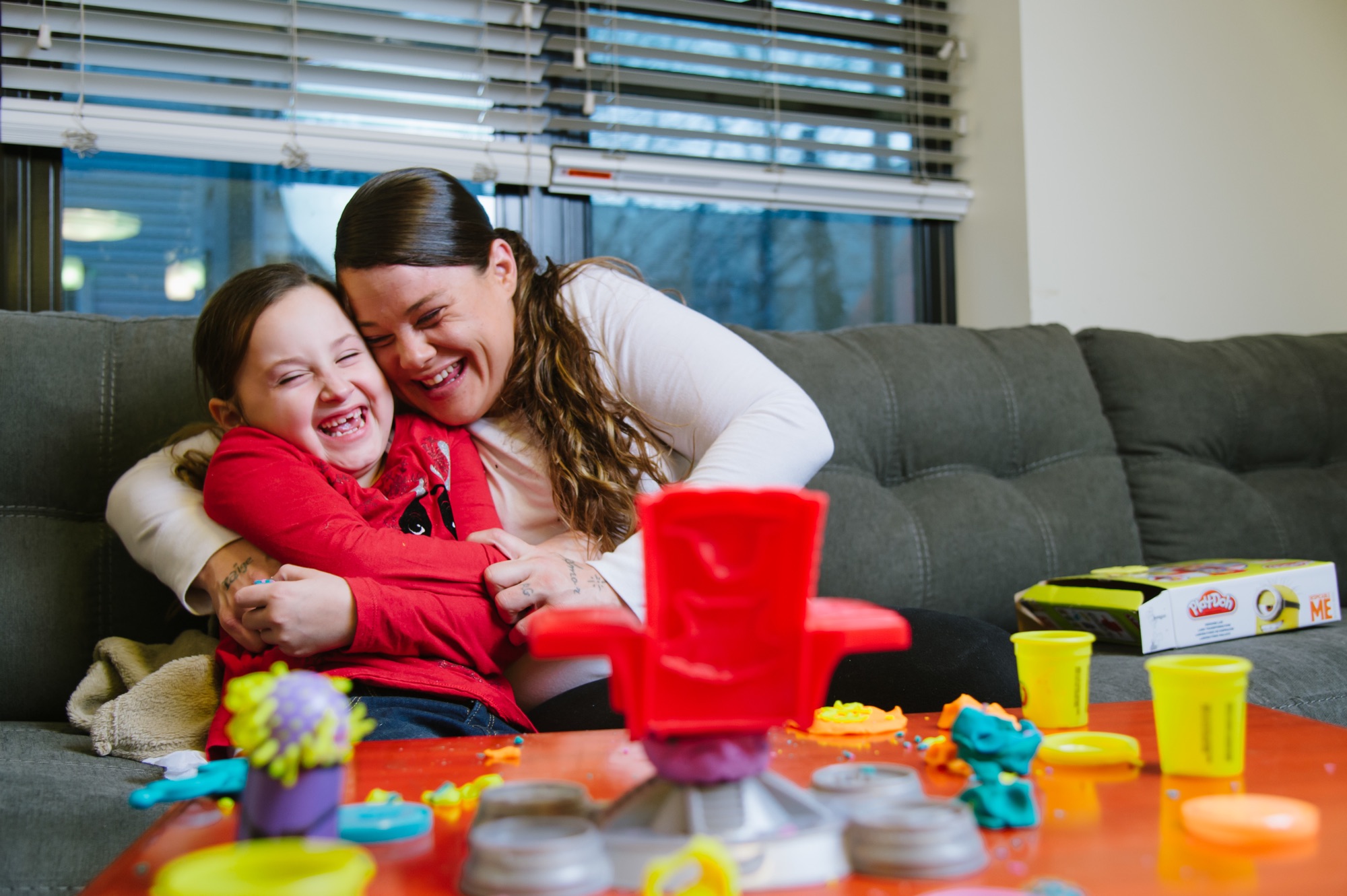 Haverhill is on the Move!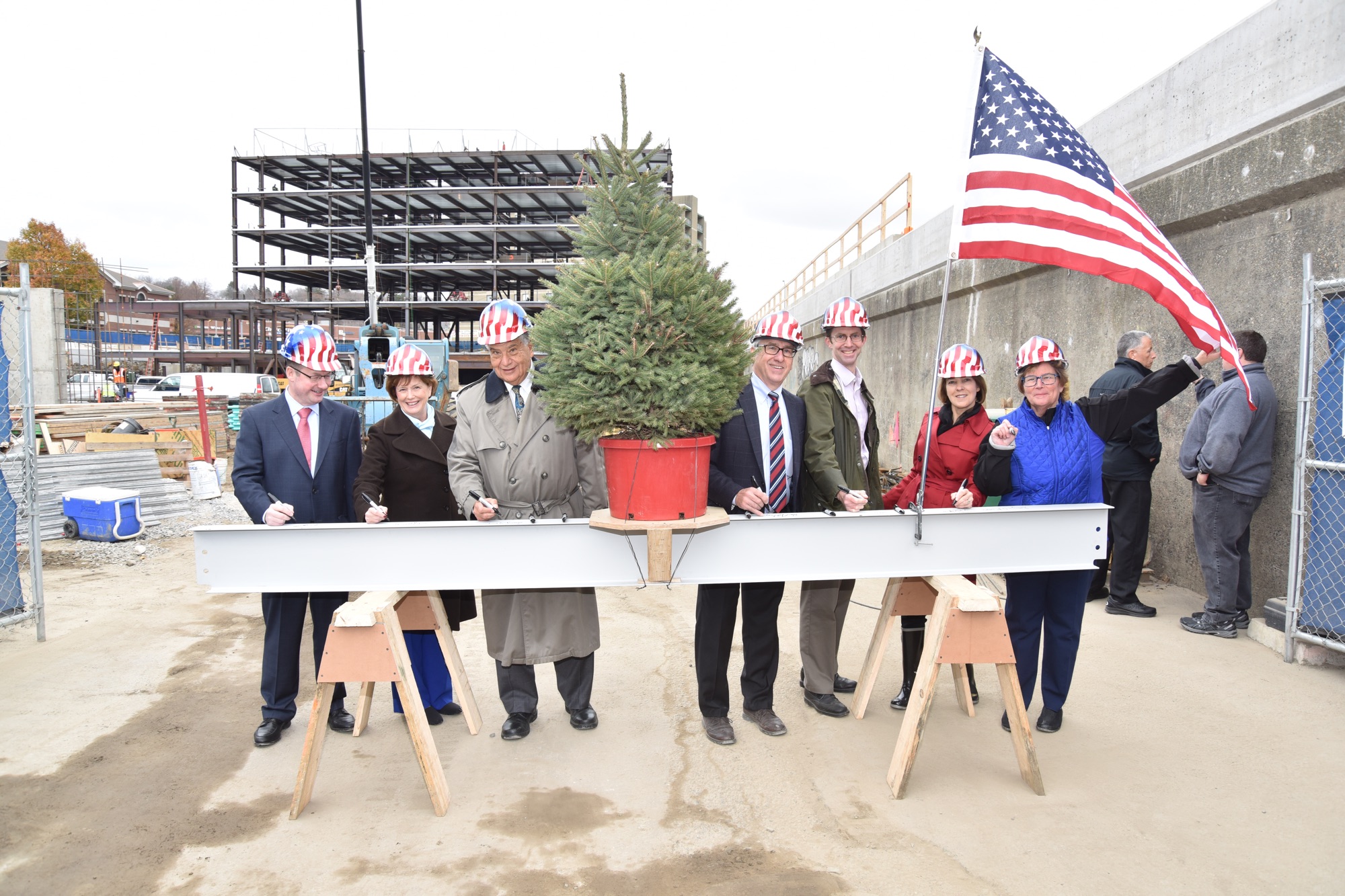 Preserving Affordability in Chinatown: 48 Boylston Street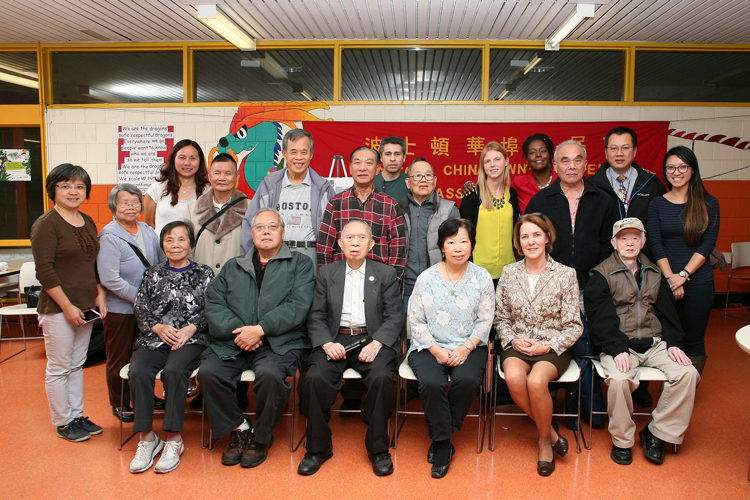 POUA Celebrates Uphams Crossing Dedication in Dorchester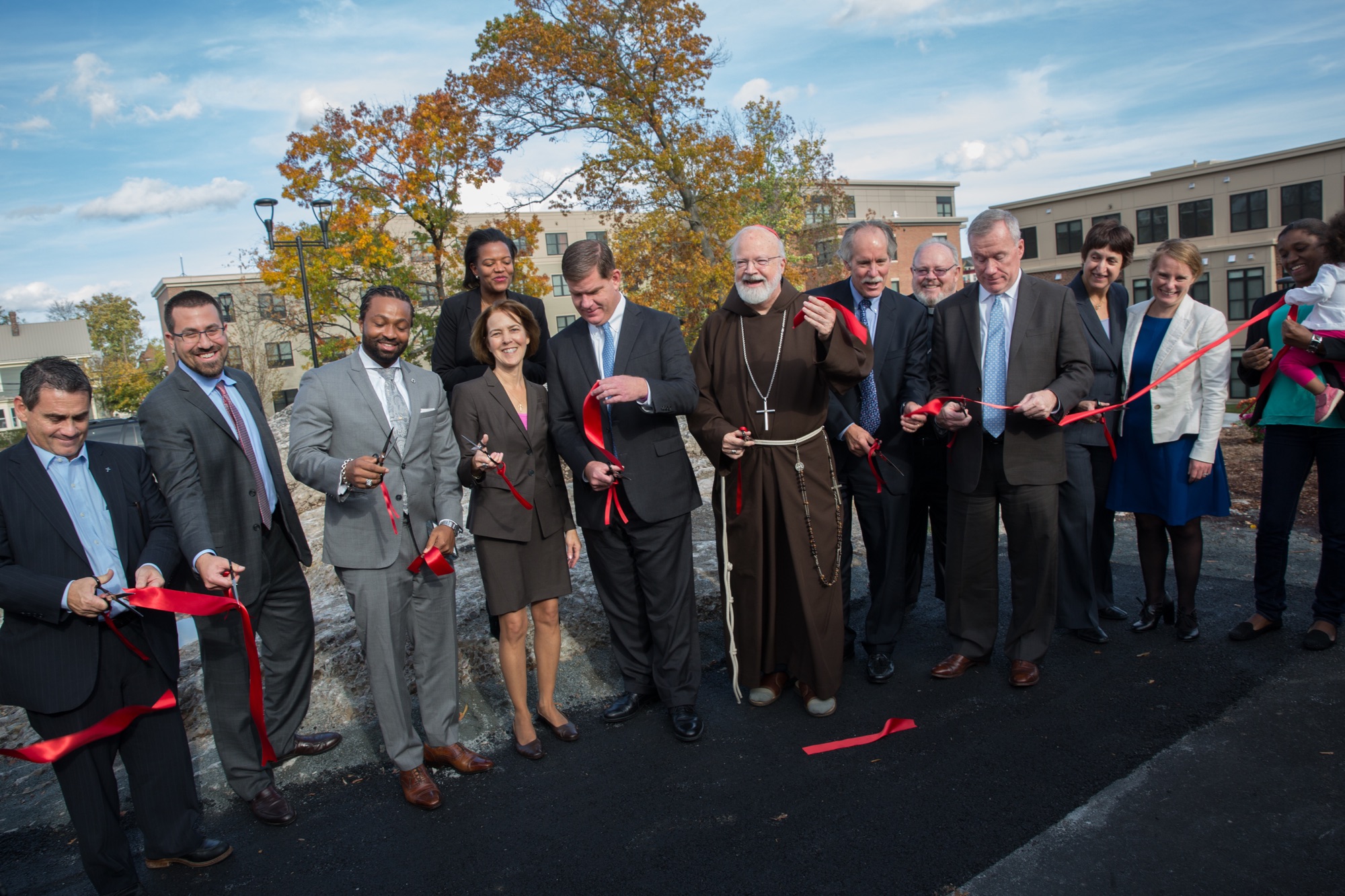 POUA Dedicates The Apartments at 165 Winter in Haverhill
POUA Teams Up With CICD & AFLCIO on Cote Ford Project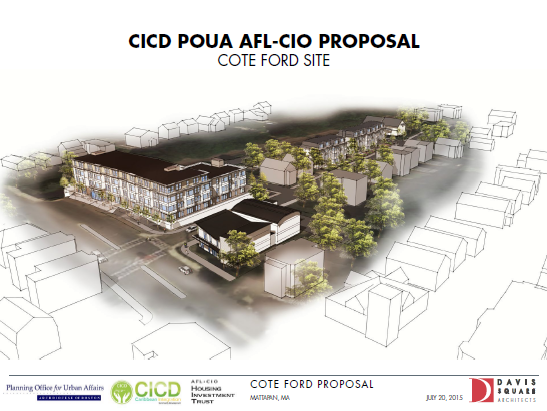 Move-in Update: St Kevin's, Dorchester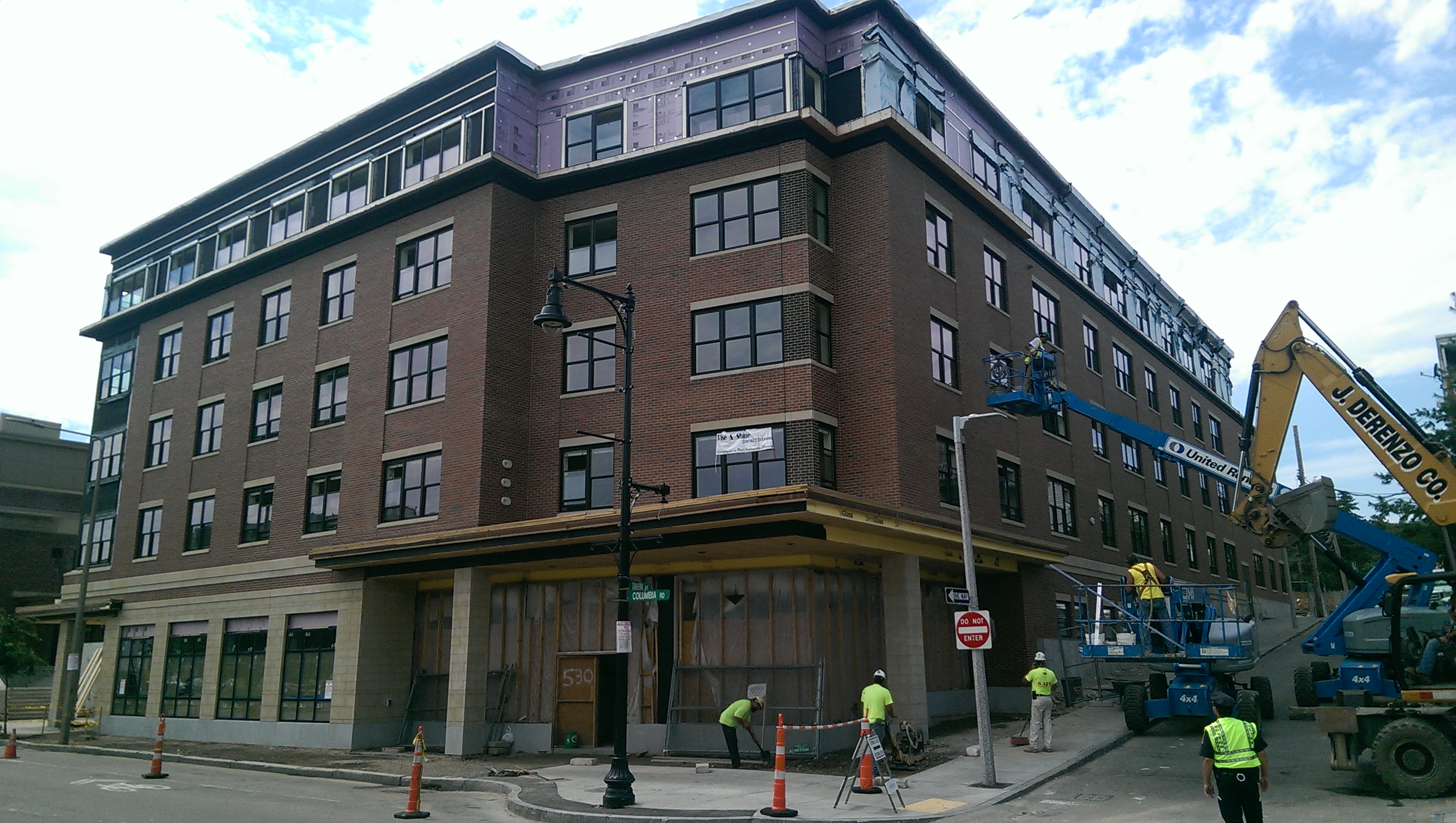 Harbor Place Over Time

CCC & POUA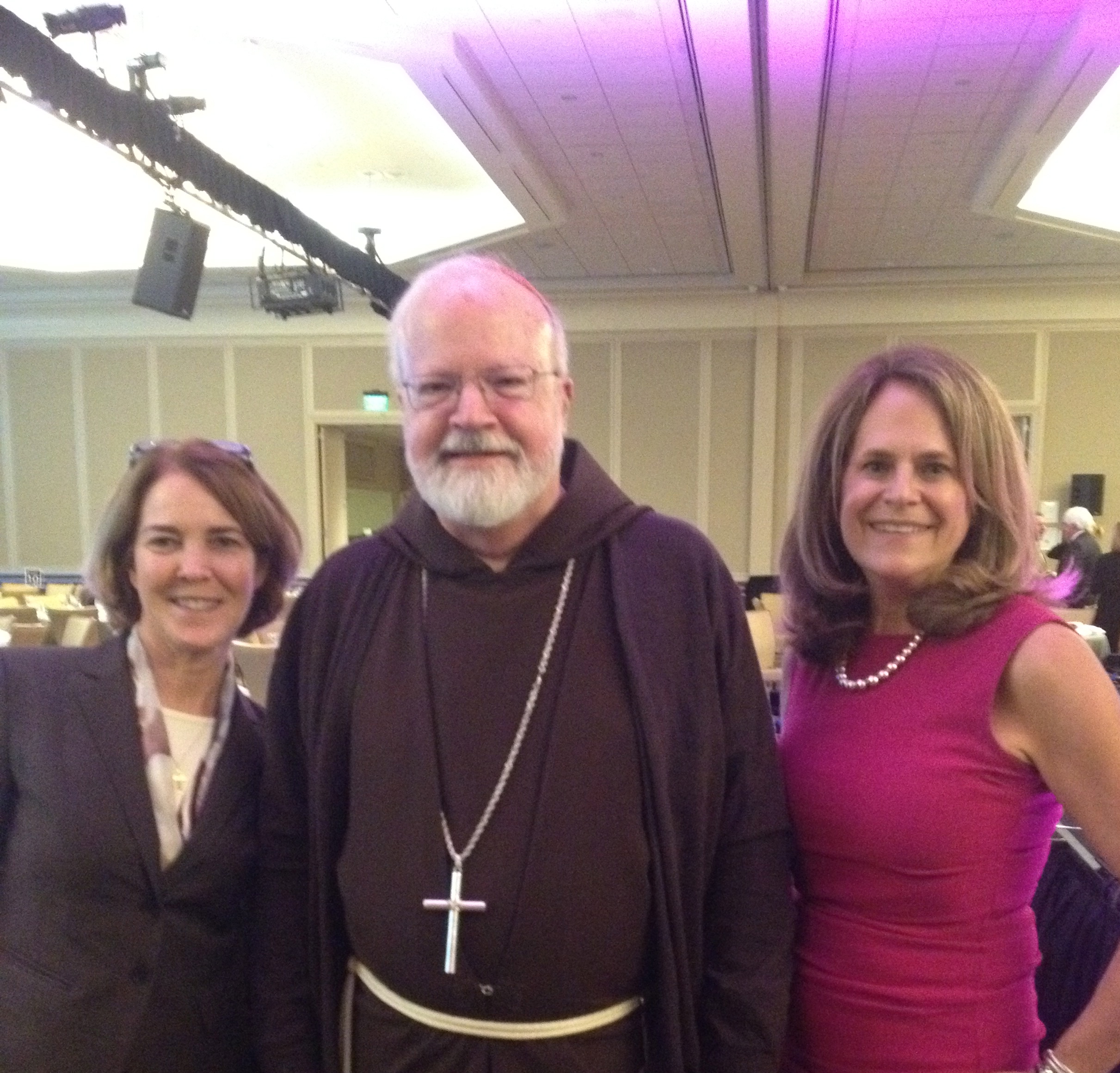 POUA President Lisa Alberghini met up with Jo Ann Simons, President and CEO of Cardinal Cushing Center (right) at the Center's Spring Gala on Thursday June 4th at The Westin Copley Plaza. The event honored the memory and legacy of Lenny Florence and Tip O'Neill and honored Leo and Paul Vercollone, and featured a silent auction, live auction and fashion show. POUA is excited to work with Cardinal Cushing Center over the next year to develop housing units in its Kennedy Building in Hanover in order to integrate their campus more with the surrounding community!
Update: St. Kevin's Redevelopment
Haverhill's Harbor Place is on the Move!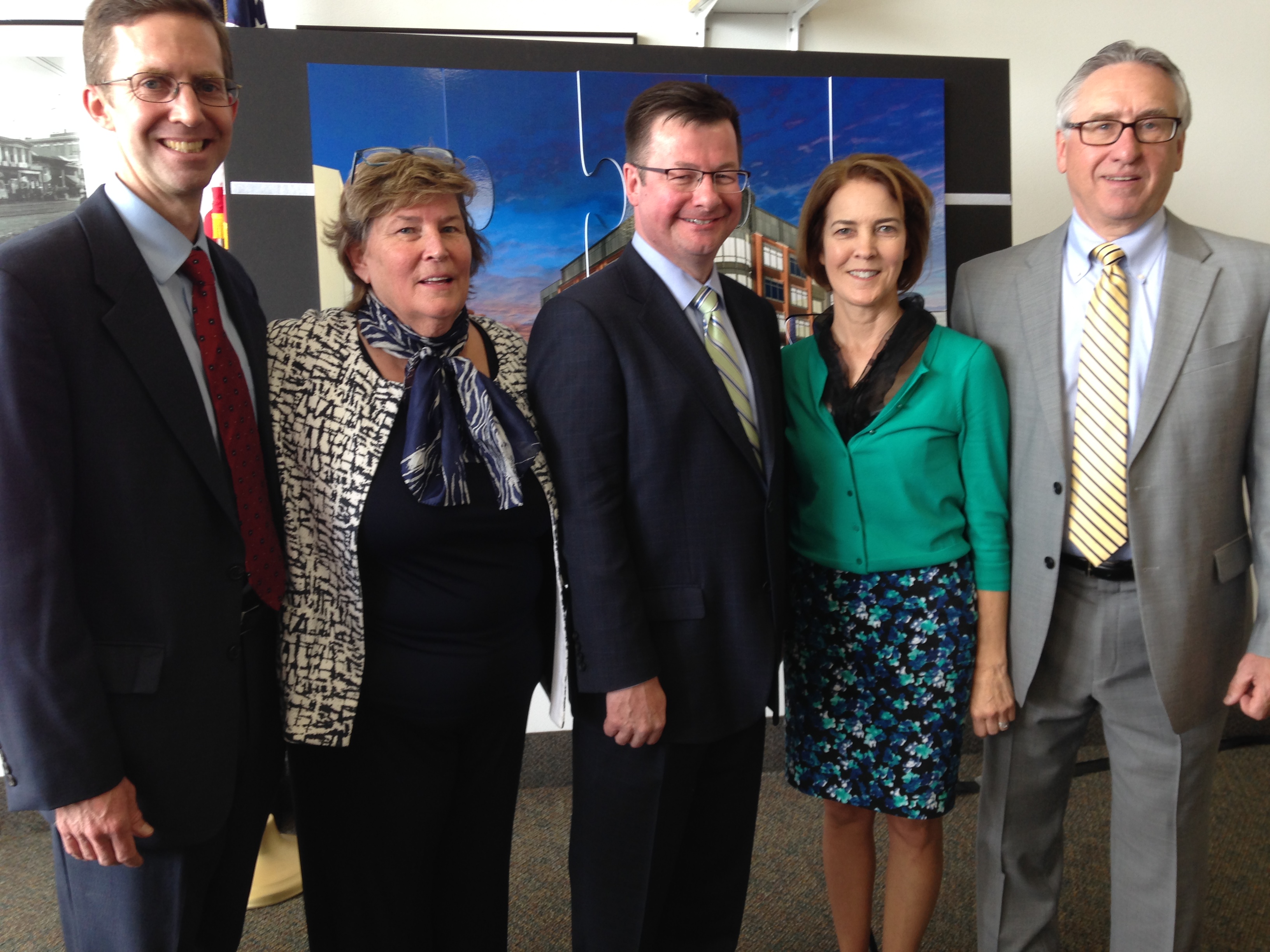 The Planning Office for Urban Affairs joined The Greater Haverhill Foundation and local and state officials at Pentucket Bank to celebrate the progress of the Harbor Place development on May 15th. All five floors of the commercial building have owners or tenants; the event celebrated the signing of leases and purchase-and-sale agreements for these spaces.

The event also announced the work of two employees working for the city on Harbor Place, providing assistance with economic development, Consultants Peter Abair and Brian Groth. Additionally, Noah Koretz has been appointed a transformative development initiative (TDI) fellow, assigned to work for three years for the city. HC Media, UMass Lowell, Pentucket Bank and Randall Bennett, in partnership with the Greater Haverhill Foundation, have signed agreements to own office space in the commercial building. This development will be accompanied by a neighboring building with 80 units of housing, as well as retail shops and restaurants.

Representative Brian Dempsey, Chairman of the House Committee on Ways and Means, was honored for his work bringing state money to the city of Haverhill for this project. Haverhill's state Reps Diana DiZoglio and Linda Dean Campbell; state Senator Kathleen O'Connor Ives; Mayor James Fiorentini; City Councilors; representatives from Pentucket Bank, Haverhill Bank and Bank of America; school officials and the city's representatives were also honored for their work on the project, or their partnerships.

(Photo: Left-Right: William Grogan, COO and General Counsel at POUA; Sally O'Rorke, Consultant at Greater Haverhill Foundation; Representative Brian Dempsey, Chairman of the House Committee on Ways and Means; Lisa Alberghini, President of POUA; Ronald Trombley, Managing Director of Greater Haverhill Foundation)
Fighting Human Trafficking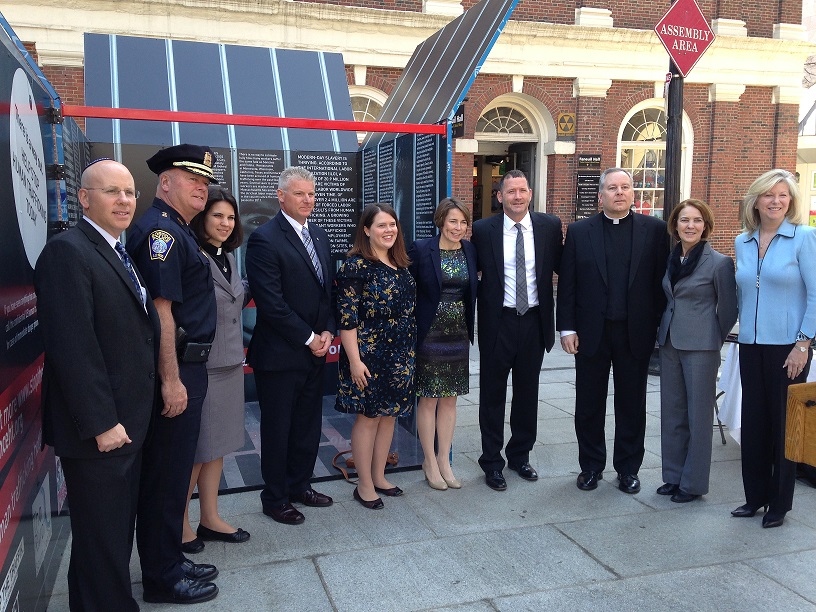 Mayor Marty Walsh and his office, Attorney General Maura Healey, the Boston Police and the Archdiocese of Boston are working together to help victims of human trafficking in Boston, including increasing law enforcement and developing a safe haven for women who were victimized.

POUA and Father James Flavin of the Archdiocese of Boston have been working together to secure a building to provide shelter for women in the area who are victims of human trafficking. On Monday May 4th, Deb O'Hara-Rusckowski, a member of the Committee to Stop Trafficking in Persons at the United Nations, introduced the GIFT Box, an open exhibit displaying the stories of victims of human trafficking and encouraging the public to take action to fight this crime. The GIFT Box was created by STOP THE TRAFFIK, the United Nations Global Initiative to Fight Human Trafficking and and the Committee to Stop Trafficking in Persons. The GIFT Box will be on display outside Faneuil Hall from May 4th to May 14th and is open to the public.

Photo Left to Right: Rabbi Jay Perlman of Temple Beth Shalom in Needham, Deputy Superintendent Gerard Bailey of Boston, Rev. Catie Scudera of First Parish in Needham, Special Agent Bruce Foucart in charge of New England Homeland Security, Director of Women's Advancement Megan Costello for the Mayor's Office, Attorney General Maura Healey, Director of Public Safety Initiatives Daniel Mulhern for the Mayor's Office, Father James Flavin of the Archdiocese of Boston, Lisa Alberghini of the Planning Office for Urban Affairs and Deb O'Hara-Rusckowski of The Committee to Stop Trafficking in Persons (CSTIP) at the United Nations and Boston/New England GIFT Box Coordinator.
POUA and Students Team Up to Make Affordable Housing Happen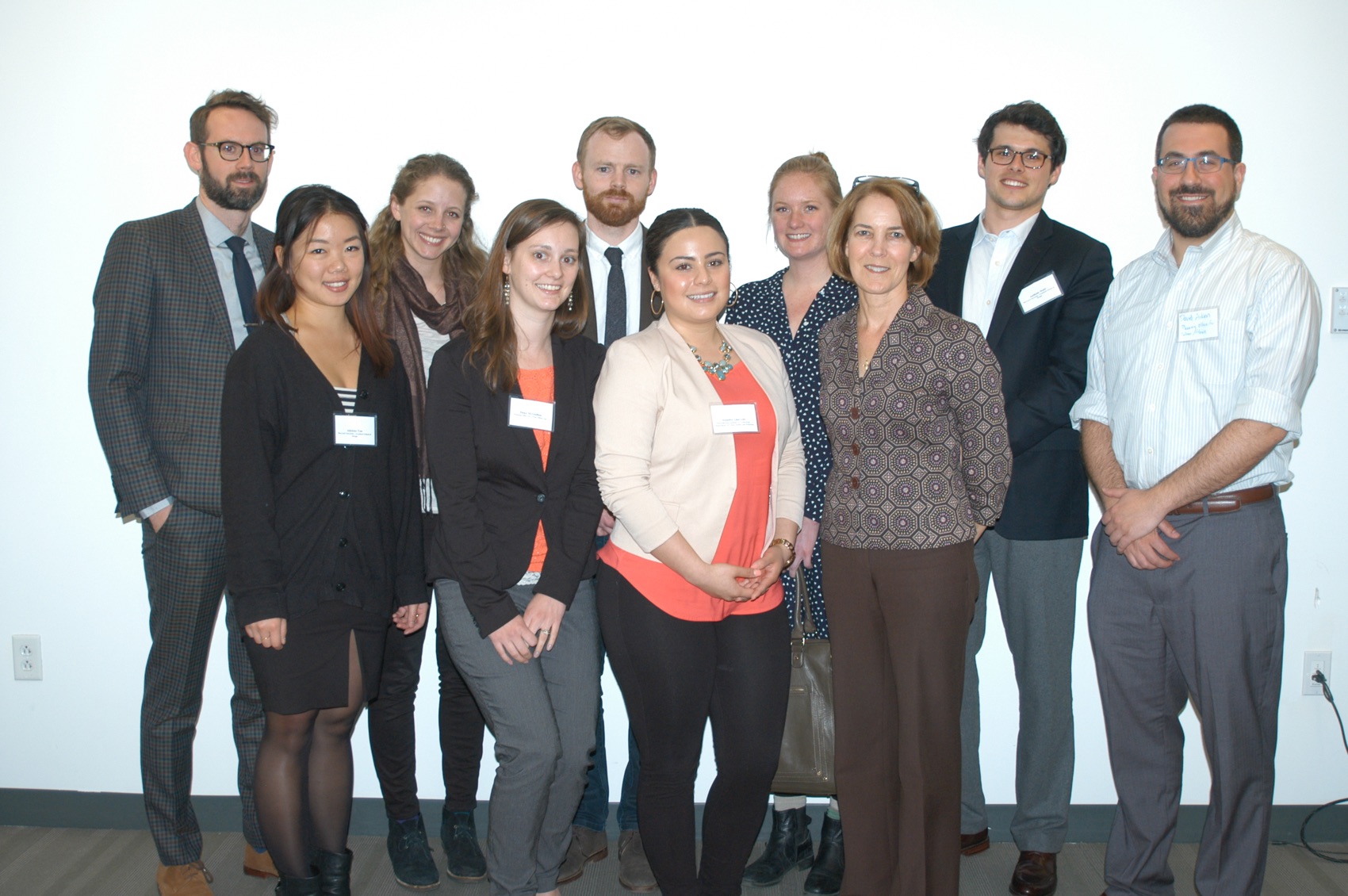 The Planning Office for Urban Affairs joined forces with graduate students for the Federal Home Loan Bank of Boston's Affordable Housing Development Competition on Monday, April 27th. Our staff worked with the students to create proposals for affordable housing developments that address the needs of our constituents. The event was an opportunity for students interested in architecture, planning, finance and policy to connect with existing organizations and gain experience in creating proposals for new developments. It provided a great opportunity for the Planning Office to meet students interested in working in the world of affordable housing and hear innovative ideas for new developments! For more information on the competition and for a list of winners, click on the link below.

Click here for more info!