Staff
The Planning Office for Urban Affairs has a talented and committed staff with specialties in development, finance, legal issues, design and construction, accounting and financial management, and office administration, each of whom contributes to the tremendous success of the Office.
Lisa B. Alberghini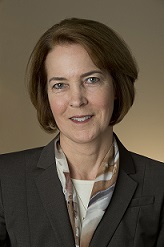 Lisa B. Alberghini, President of the Planning Office for Urban Affairs, has over 30 years of experience developing affordable and mixed-income housing and has managed development efforts on 2,500 units of housing. Ms. Alberghini joined the Planning Office in 2001. In her capacity as President Lisa is responsible for the overall operations of the Office, including its housing development and advocacy work, social justice initiatives, and exploring the potential of developing surplus Archdiocesan property into affordable housing. In addition to directing the efforts of the Office, Ms. Alberghini plays a significant role in the region in affordable housing policy. She is actively involved in creating innovative approaches to producing affordable housing, in addressing the foreclosure and homelessness crises, in advocating for additional affordable housing resources at the State and Federal levels, and in providing Congressional and Legislative testimony to encourage effective policies. Prior to joining the Planning Office, Ms. Alberghini was the Director of the Boston Office of The Community Builders, Inc., a nationally prominent non-profit housing developer. As Director of the office, Lisa oversaw the work of the Development, Property Management, Human Services and Legal departments in conjunction with department directors. Over her 18-year tenure with The Community Builders, Ms. Alberghini managed development efforts on nearly 1,600 units of housing in a wide variety of residential developments. She has developed elderly, family and special needs housing, and housing for the homeless and vulnerable populations, in urban and suburban settings that have faced a wide variety of challenges. Ms. Alberghini has been a teaching assistant in Housing Policy at Tufts University; and a guest lecturer at Harvard University, Boston College, Boston University, M.IT., the Urban Land Institute, and at numerous national conferences and events. She currently serves on the Boards of Directors of Catholic Charities Archdiocese of Boston (CCAB); New Lease for Homeless Families; the Coalition for Occupied Homes in Foreclosure (COHIF); and on the Board of Advisors of Families United in Educational Leadership (FUEL). Lisa is a Governor's appointee on the MassHousing Multi-Family Advisory Committee; and a Mayoral appointee on Mayor Walsh's Housing Task Force. Ms. Alberghini has also served on the Board of Directors of the Housing Partnership Network, a national network of the nation's top performing non-profit development organizations.
William H. Grogan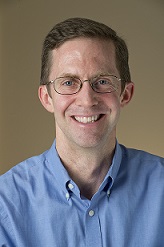 William H. Grogan, Chief Operating Office & General Counsel of the Planning Office for Urban Affairs, has been involved in affordable housing and economic development for nearly 20 years with a particular focus on complex legal and financial deal structuring. Since joining the Planning Office in 2005, Mr. Grogan has been responsible for overseeing the acquisition, financing, construction, development and operations of affordable and mixed-income, mixed-use developments raging in size from $5 million to $70 million, as well as evaluating refinancing and resyndication options for existing properties. Bill is also responsible for managing the operations of the Office, including all budget, accounting and financial aspects, working with the Board of Trustees, managing all corporate entities, and serving as General Counsel on both corporate and development project matters. Prior to joining the Planning Office, Mr. Grogan was an attorney at Goulston & Storrs, P.C., a nationally known real estate firm, where he specialized in the areas of affordable housing development and finance. He has also worked with state agencies in the development of bond financing and tax credit programs. As a result, Bill has extensive experience utilizing a wide range of federal, state and local sources of financing, including 4% and 9% federal low-income housing tax credits, state housing tax credits, federal and state historic tax credits, and tax increment financing arrangements. Previously, Mr. Grogan worked in the Low-Income Housing Tax Credit Program at the Massachusetts Department of Housing and Community Development. Bill received his Juris Doctor degree from Suffolk University Law School, a Masters in Government Administration degree from the University of Pennsylvania and a Bachelor of Arts degree from Trinity College. Bill has been active in the affordable housing industry, having spoken at conferences sponsored by the American Bar Association Forum on Affordable Housing, the National Association of Affordable Housing Lenders and the National Housing and Rehabilitation Association.
Celeste Perry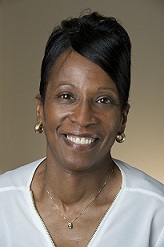 Celeste Perry, Office Manager for the Planning Office for Urban Affairs, has more than twenty years of experience in office management and administrative support. As Office Manager, Ms. Perry is responsible for the day-to-day coordination and support of the office and its employees including all planning, management, scheduling, coordination and tracking of office activities and deadlines, and administrative support. Since joining the Planning Office in 1995, Ms. Perry has played a pivotal role in coordinating many aspects of the organization's corporate and development project operations. Her responsibilities include handling all Planning Office and affiliate entity government filings; assisting with the preparation of funding applications; managing several aspects of corporate events (groundbreakings, dedications, Board meetings; etc.); keeping media and project information files; coordinating and keeping the Office Calendar to track project milestones, deadlines, other significant dates; providing support to the President of the corporation; and providing general support to all Planning Office staff. Celeste also manages information resources and contractual agreements that relate to office operations, and she serves as liaison for computer service providers, equipment suppliers and office equipment leasing. Prior to her work with the Planning Office for Urban Affairs, Ms. Perry was a supervisor and client administrator of Shawmut Bank, where she was responsible for monitoring staff, editing bank and computer operations reports, and handling customer service. A graduate of the Katherine Gibbs School, Ms. Perry also completed Banking and Accounting Courses at the American Banking Institute. Ms. Perry is a Massachusetts Public Notary.
Dave Aiken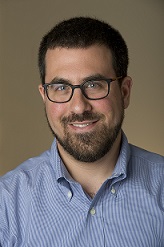 Dave Aiken, Project Manager for the Planning Office for Urban Affairs, joined POUA in November 2011. He provides project management services for the Office on all aspects of the development process. Mr. Aiken is involved in planning and directing POUA projects by assisting in the evaluation of potential developments, undertaking financial structuring and permitting, overseeing the development team, preparing funding applications, leading financing closings and providing support during construction, marketing and leasing. He has expertise in both new construction and in historic rehabilitation conversions, and has undertaken financial structuring and the construction of complex projects, including a $36+ million development on POUA's behalf. Mr. Aiken has utilized a wide variety of federal, state, local and private funds to develop mixed-income rental family, elderly, and supportive housing. Prior to joining POUA, Mr. Aiken was a Project Manager for Diamond & Associates, a Philadelphia-based firm specializing in new construction, rehabilitation and complex refinancing of affordable housing developments. At Diamond & Associates, Mr. Aiken assisted large and small non-profit organizations on new construction and substantial rehabilitation mixed-finance developments, including the restructuring of a HUD Section 236 family development of 125 units using 9% LIHTC and HUD NSP2 funds. Mr. Aiken was integral in obtaining an award and initiating the planning process for one of only ten nationwide HUD Choice Neighborhood Planning Grants in the program's inaugural competition, prior to relocating to Boston. Mr. Aiken has his Master in City Planning degree from The University of Pennsylvania School of Design and a Bachelor of Arts degree from Ithaca College. He is a resident of East Boston and has been appointed to his neighborhood association's Planning and Zoning sub-committee, and is a member of the Citizen's Housing and Planning Association.
Lois Alksninis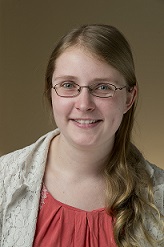 Lois Alksninis, Communications and Special Projects Manager, joined the Planning Office for Urban Affairs in April 2015. In her role, Lois is responsible for updating the POUA website, managing social media, planning and carrying out events, organizing project files and forming and maintaining relationships with the media. Lois has had experience working in the nonprofit and agency sectors of the Communications field through internships in Boston, London and Dublin, most recently working at Mass Insight Education and FUEL Education, both in Boston. At her most recent position at Mass Insight Education, Lois worked with superintendents, principals, teachers and nonprofit leaders in education around Massachusetts as part of the College Success Campaign to double the numbers of low-income graduates and graduates with STEM majors in Massachusetts. Her campaign efforts included organizing a letter to the Governor asking for his support, after obtaining signatures from superintendents and principals from around the state. She was involved in helping coordinate and carry out the College Success Research Forum and Global Massachusetts 2024 events, as well as organizing weekly newsletters, managing social media accounts and creating profiles of teachers and students for the blog. A graduate of Boston University, Lois received her Bachelor of Science in Communication, with a concentration in Public Relations.

Amarillys Rodriguez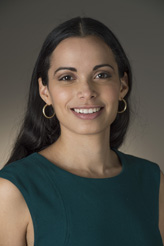 Amarillys Rodriguez joined POUA in July 2017 as a Kuehn Fellow. The Kuehn Fellowship is a two-year affordable housing development program that trains new affordable housing professionals while building the capacity of Boston-area nonprofit affordable housing developers. As a Kuehn Fellow, Ms. Rodriguez takes on the role and responsibilities of a project manager and supports the POUA staff as needed. Ms. Rodriguez is involved with all aspects of the development process, including preparing funding applications, providing input on design, managing and coordinating development team members, assisting during financial closings, monitoring construction, and supporting marketing and lease-up efforts. Ms. Rodriguez arrived at POUA after graduating with a Master in City Planning degree in May 2017 from the Department of Urban Studies and Planning at the Massachusetts Institute of Technology (MIT), where she focused her studies on housing, community, and economic development. Prior to graduate school, Ms. Rodriguez worked in Washington, D.C., with the National Partnership for Women & Families, advocating for policies like paid family and medical leave and paid sick days at the federal, state, and local level. She also worked as an Emerson National Hunger Fellow in D.C. and Jackson, MS; as a Public Ally in her hometown of Hartford, CT; and earned a Bachelor of Arts in Public Policy Analysis from Pomona College in Claremont, CA. These experiences allow Ms. Rodriguez to approach her work at POUA with critical insight into many of the complex issues driving the need for affordable housing, the service needs facing many residents of affordable housing developments, and the transformative potential of affordable housing to promote healthy and successful communities and address various social justice problems. Ms. Rodriguez is a member of the American Planning Association and the Urban Land Institute.

In addition to having a focused and experienced in-house staff, the Planning Office for Urban Affairs regularly employs expert outside consultants to assist with its project financing and development work. The targeted use of consultants is an important part of POUA's business model and strategic operations, as we retain skilled professional consultants to provide value-added services that extend the capacity of the organization. To that end, we are very grateful for the help and expertise of Development Synergies LLC; Nina Schwarzchild; Kevin Leary, Esquire; Cecil Andrews; Waypoint KLA; Commercial Construction Consulting; and Rasky Baerlein Strategic Communications, Inc.; who have consulted on a variety of POUA projects, as well as POUA Project Partner Maureen Flynn.