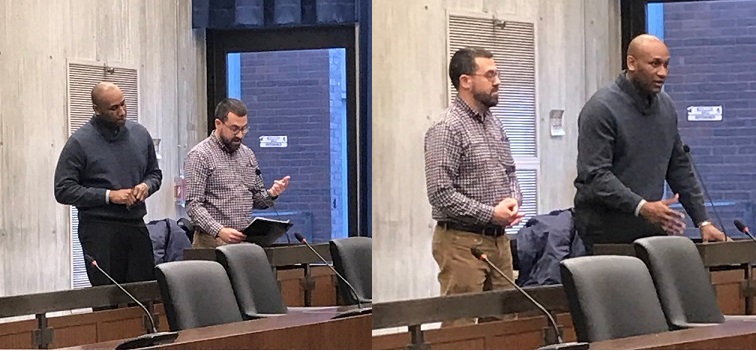 David Aiken of POUA and Donald Alexis of CICD testifying to the Boston City Council's Committee on the Community Preservation Act (CPA) as to the benefits of the creation of nine (9) affordable homeownership units to be built with the CPA funding that the Community Preservation Act Committee awarded in February 2019.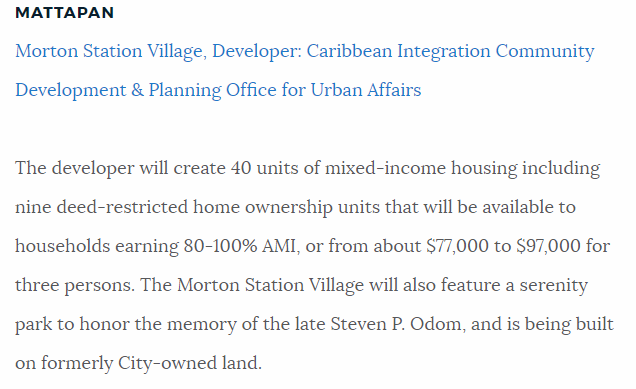 Mayor Walsh announced funding for POUA and CICD's Morton Station Village in Mattapan. The Community Preservation Act and Department of Neighborhood Development funds that were announced are critical resources to help CICD and POUA move towards a groundbreaking in late 2020. To read more about the funding announcement, click here.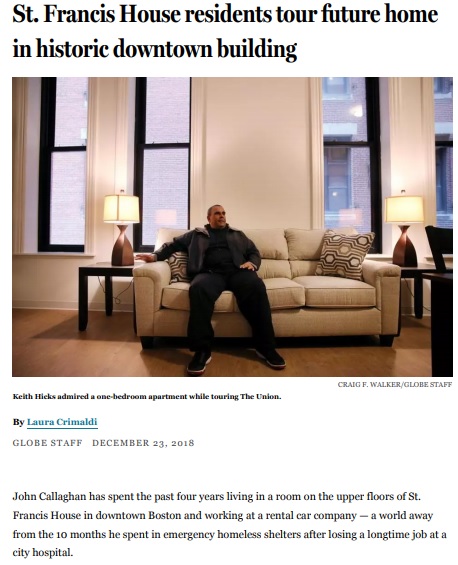 "Construction on the project, which was organized by St. Francis House and the Planning Office for Urban Affairs Inc. is winding down and residents are expected to begin moving in next month. When fully occupied, the historic building dubbed The Union will feature 46 affordable apartments, administrative offices for St. Francis House, and a dog day care and pet supply retail shop. 'It's the gift that keeps on giving because it has so many components to it,' said Lisa B. Alberghini, president of the Planning Office for Urban Affairs, which is affiliated with the Roman Catholic Archdiocese of Boston."
To read the full article, click here.
The Planning Office is thrilled to be chosen, for the second time, to host a Kuehn fellow for two years through The Kuehn Charitable Foundation. This new staff member will join us in July 2019!
POUA & GHF's Harbor Place Receives Jack Kemp Award from ULI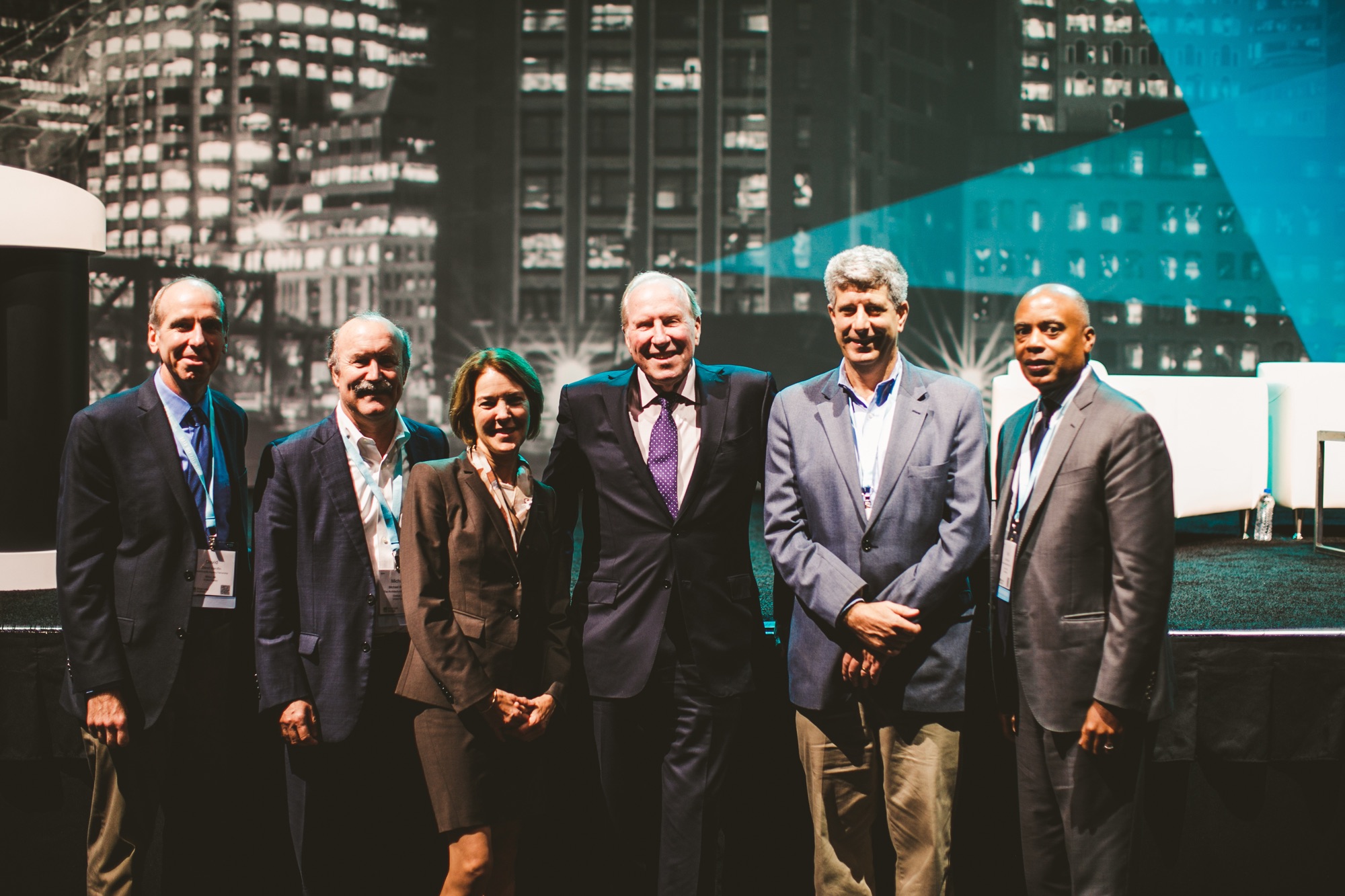 Urban Land Institute awarded POUA and Greater Haverhill Foundation's development, Harbor Place, with a Jack Kemp Excellence in Affordable and Workforce Housing Award at its annual Fall Meeting October 8-11th at the Boston Convention & Exhibition Center. The awards ceremony was incorporated into a General Session on October 9th which featured Governor Charlie Baker, Mayor Marty Walsh, and Secretary of Housing and Economic Development Jay Ash, as well as ULI Chairman, Ron Terwilliger. The awards rated projects according to their affordability, innovative financing and building technologies, proximity to employment centers and transportation hubs, quality of design, involvement of public/private partnerships, and replicability of the developments. For full press release, click here.