Uphams Crossing Wins Best Family Development in the Nation!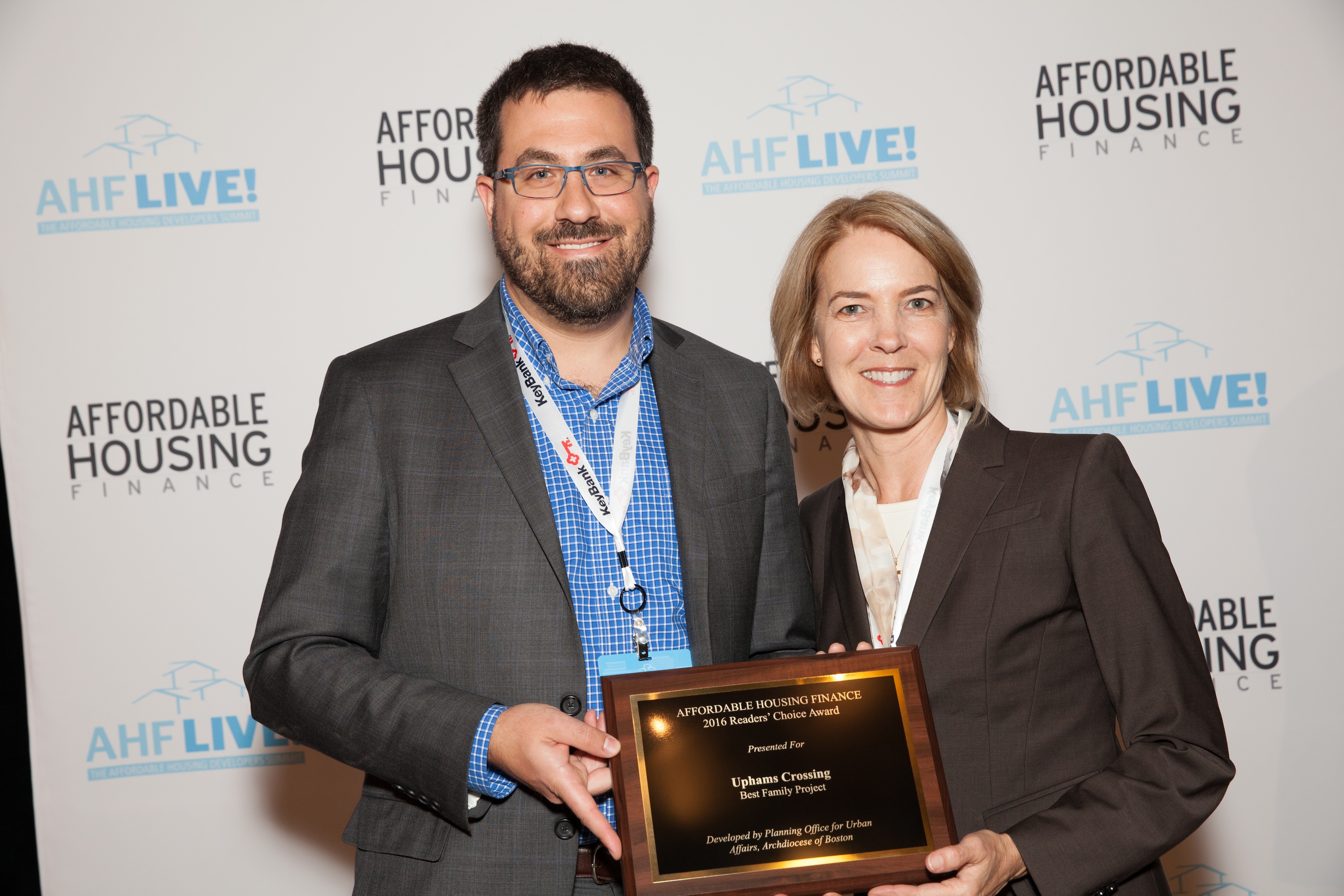 Uphams Crossing, a new 80-unit affordable housing community developed by the Planning Office for Urban Affairs of the Archdiocese of Boston, has won the 2016 Affordable Housing Finance Magazine Readers' Choice Award for Best Family Housing in the United States. The development was built on a former parish property and includes 20 units for previously homeless families. Read the announcement of awards here and read more about the project here.


POUA President Lisa Alberghini and Project Manager Dave Aiken were grateful to accept the award at the AHF Live! conference from November 15th-17th in Chicago. (Photo by Sheri Whitko Photography)


Thank you so much for voting, and for all of your support!