What's New
Uphams Crossing Wins 2017 Mayor Thomas M. Menino Legacy Award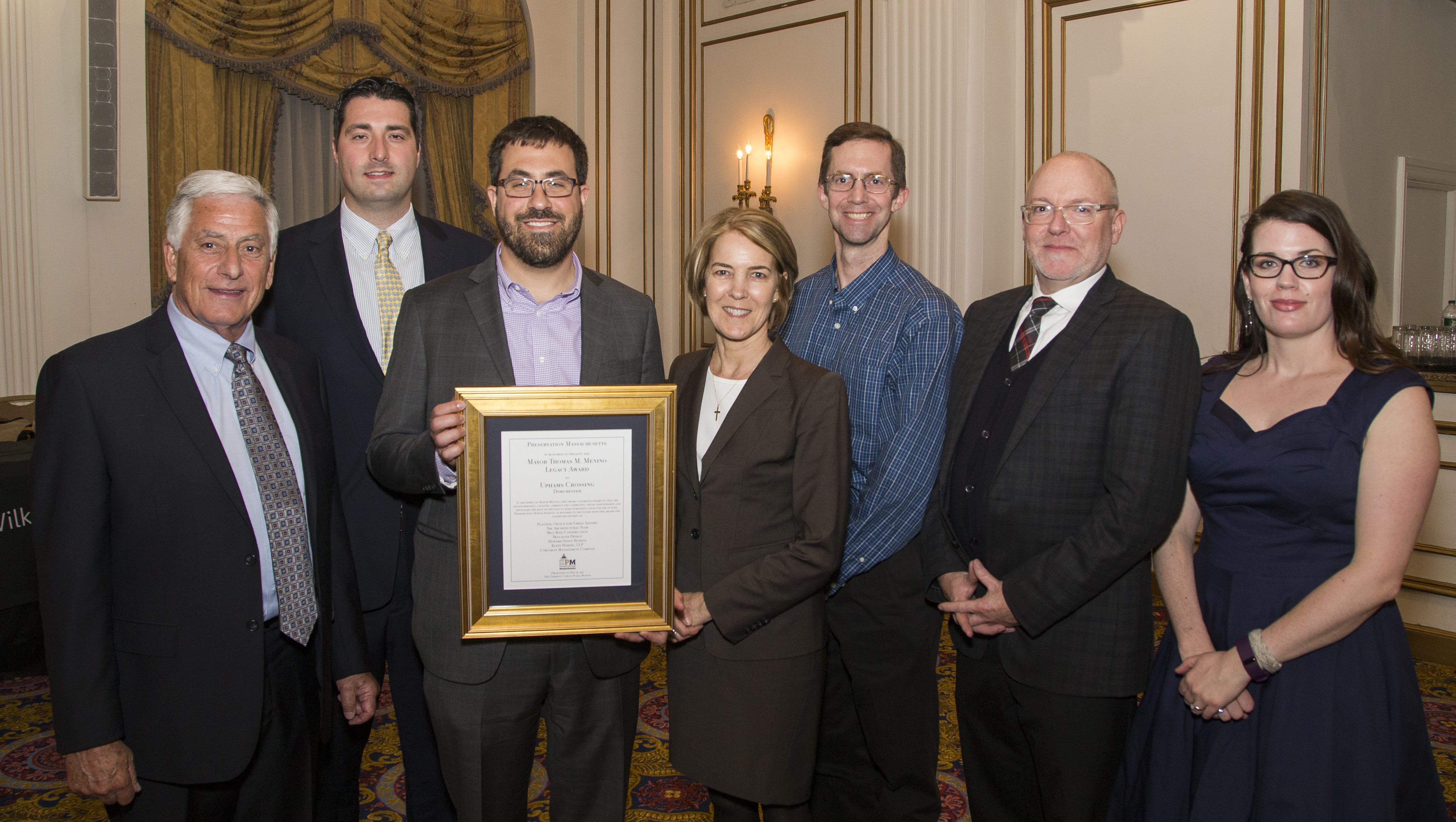 POUA was thrilled to receive the 2017 Mayor Thomas M. Menino Legacy Award from Preservation Massachusetts at their annual Paul and Niki Tsongas Awards Dinner on May 10th. It is such an honor to receive this award for a project Mayor Menino was a huge part of. See video on Uphams Crossing from the event, below.


Photo credit: Albie Colantonio Photography for Preservation Massachusetts ... read more here.
---
Harbor Place Helps Transform Downtown Haverhill
The Banker & Tradesman recently published an article on the transformation of downtown Haverhill, due in part to POUA and Greater Haverhill Foundation's work on Harbor Place, a development at the site of the vacant former Woolworth building. The project includes market rate housing, a new headquarters for Pentucket Bank, and a satellite campus for UMass Lowell, with the support of Chairman Brian Dempsey, who helped garner $45 million in state funding for the project. Read the full article here.... read more here.
---
Under Construction Update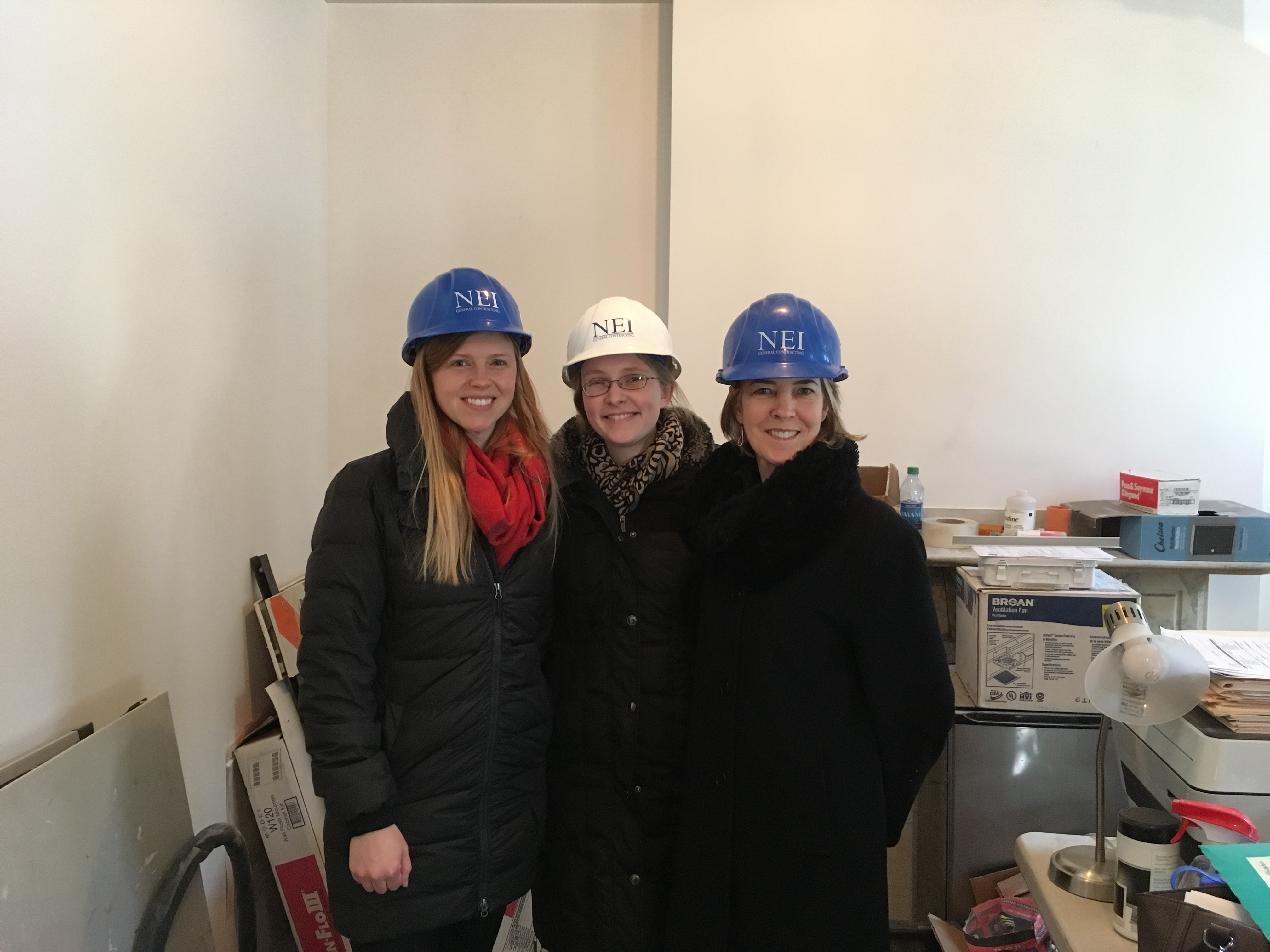 POUA's Caitlin Madden, Lois Alksninis, and President Lisa Alberghini at the construction site for an ongoing project to help vulnerable women in the Boston area.... read more here.
---
POUA Projects Receive Mass. Historic Rehab Tax Credits
Two projects POUA is taking part in recently received allocations in the competitive process for Massachusetts Historic Rehabilitation Tax Credits: Kennedy Building Apartments in Hanover, MA, in which we are the developer, and 48 Boylston Street in Boston, MA, where we will be providing support to St. Francis House. ... read more here.
---
POUA Names Harbor Place Boardwalk After Chairman Brian Dempsey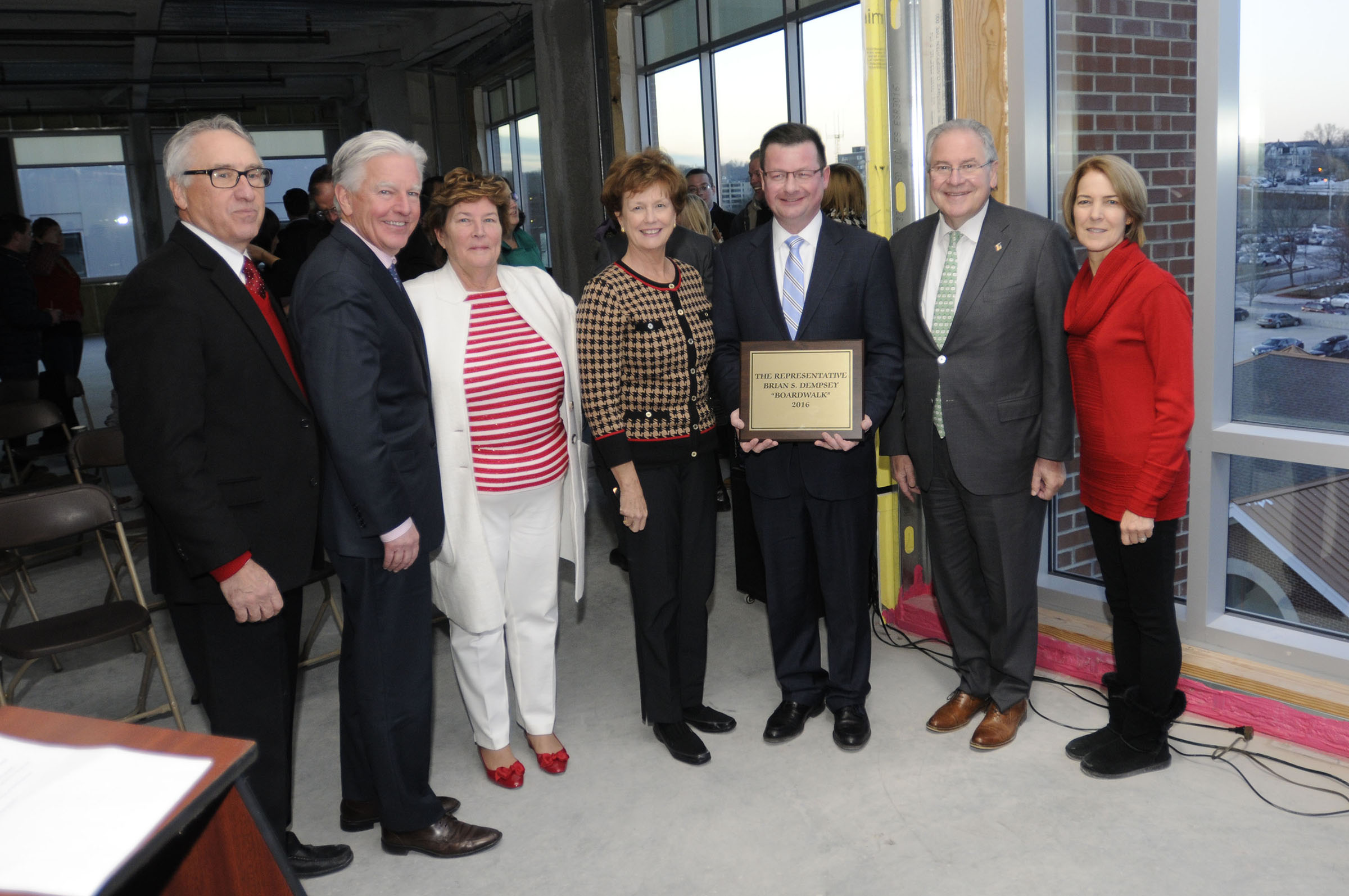 On Friday December 16th we gathered to celebrate Harbor Place in Haverhill, and Chairman Brian Dempsey's key role in making the project a reality. Brian Dempsey helped secure $36 million in state funding for the project, which includes 80 units of housing and a 5-story commercial building which will contain a UMass Lowell satellite campus, HC Media and headquarters for Pentucket Bank, as well as office space to be leased.... read more here.
---
Winter Street Apartments Listed on National Register of Historic Places
On December 14th, 2016 at the Massachusetts Historical Commission's board meeting, The Apartments at 165 Winter was unanimously voted for inclusion on the National Register of Historic Places. The National Park Service will publish this recommendation in the Federal Register and the listing will be completed in early 2017. ... read more here.
---
Uphams Crossing Wins Best Family Development in the Nation!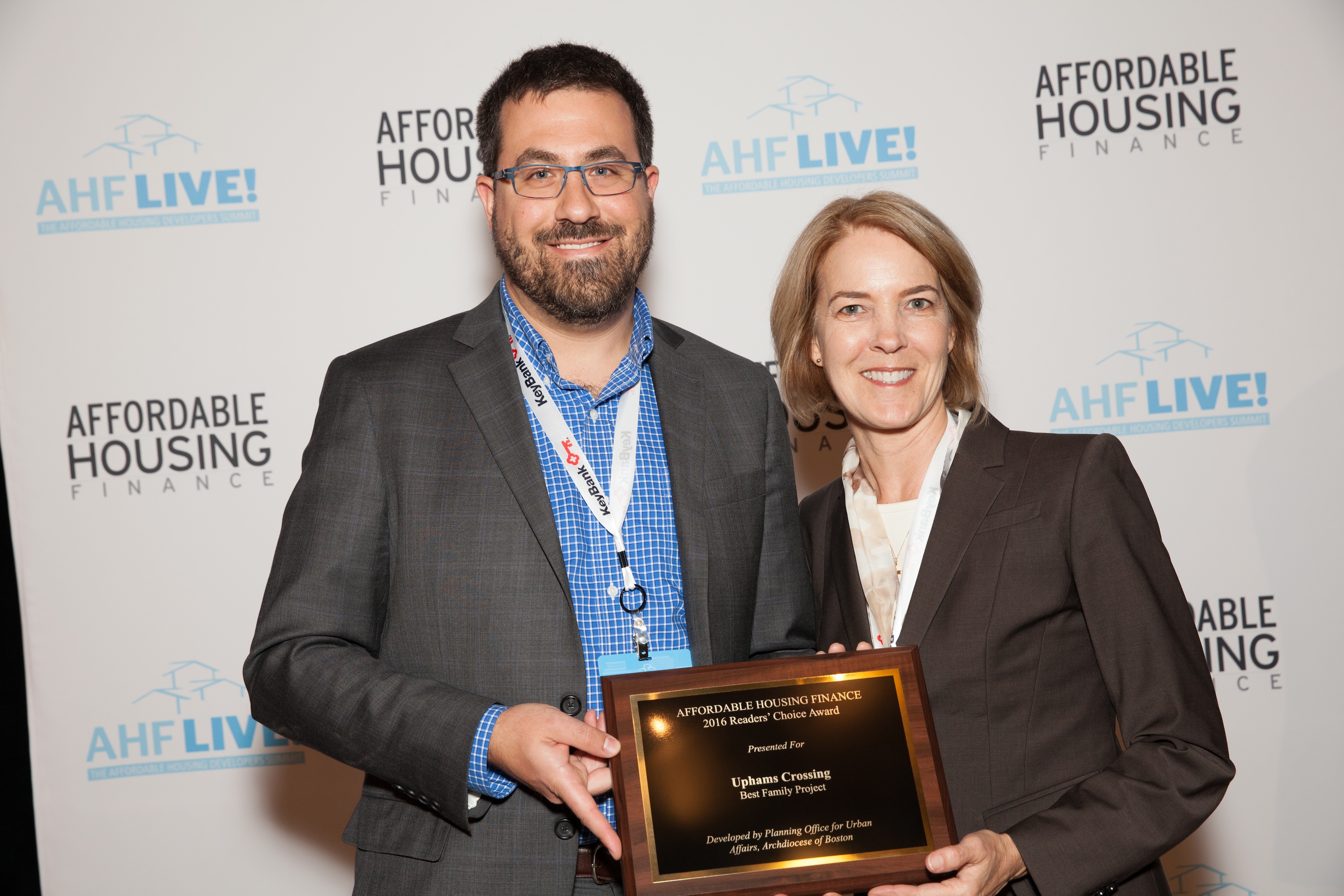 Uphams Crossing, a new 80-unit affordable housing community developed by the Planning Office for Urban Affairs of the Archdiocese of Boston, has won the 2016 Affordable Housing Finance Magazine Readers' Choice Award for Best Family Housing in the United States. The development was built on a former parish property and includes 20 units for previously homeless families. Read the announcement of awards here and read more about the project here.

POUA President Lisa Alberghini and Project Manager Dave Aiken were grateful to accept the award at the AHF Live! conference from November 15th-17th in Chicago. (Photo by Sheri Whitko Photography)... read more here.
---
POUA Dedicates Plaque at St. Aidan's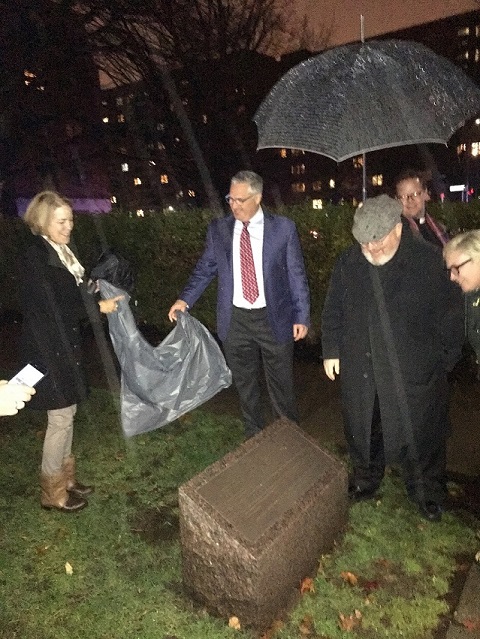 Not to be dampened by the rainy weather, POUA came together with the town of Brookline, neighbors and elected officials to celebrate the installation of the plaque at The. St. Aidan, which memorializes the history of the Parish. The ceremony included a welcome from Neil Wishinsky, Chair of the Board of Selectmen; POUA President Lisa Alberghini; Fr. Jack Ahern, pastor of St. Mary's in Brookline during St. Aidan's redevelopment; Robert Allen, Chair of Brookline's Board of Selectmen during the redevelopment; and Stephanie Noguera, Outreach Director for Congressman Joseph Kennedy's Office. Stephanie read a letter from the Congressman, whose family members were baptized at St. Aidan's parish, expressing his gratitude that the site was converted into affordable housing, and continues to serve the community.... read more here.
---