WHAT'S NEW
Articles featuring POUA developments over the years:
Harbor Place Holds Lottery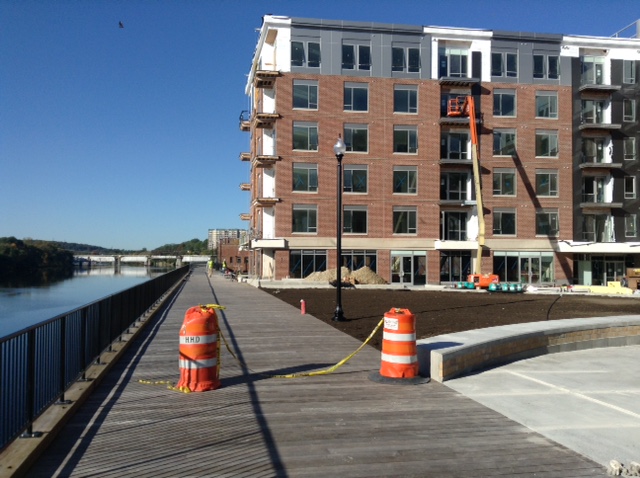 A standing room only crowd witnessed the lottery for the 56 affordable workforce rental units at Harbor Place, which was held on Wednesday, October 19th. Over 1,150 applications were received for the 56 units, which are available for households earning from 30% to 110% of area median income. The incredible response to these units demonstrates the continued need for high quality affordable workforce housing in the area, and the team at POUA is excited that people will be able to call Harbor Place "home" within the next two months.

Check out the Eagle-Tribune's article on how Harbor Place has inspired the city of Haverhill's industrial growth.
Haverhill Gets First Look at Harbor Place Boardwalk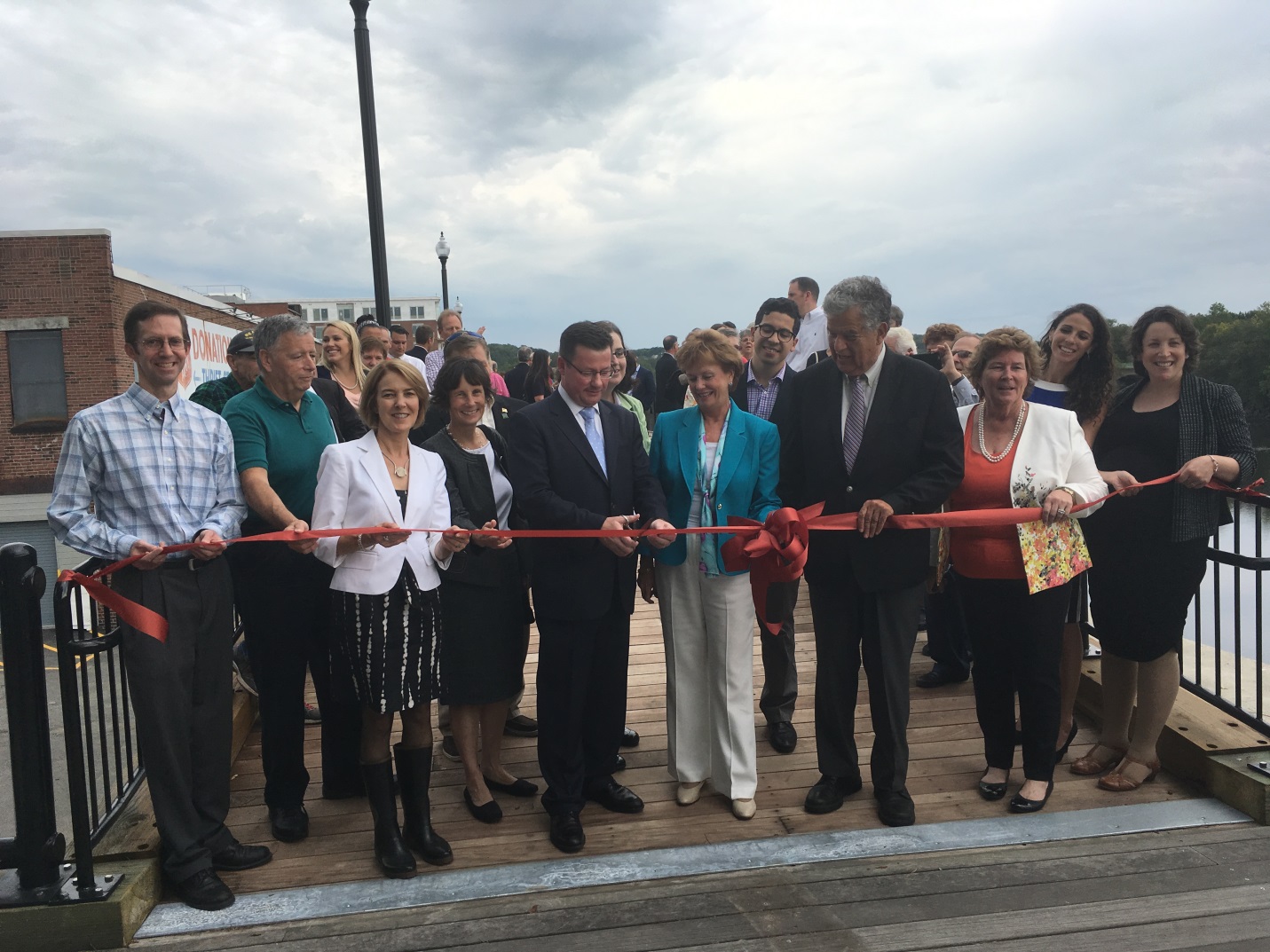 On September 23rd POUA and the Greater Haverhill Foundation held a tour of the Harbor Place boardwalk and a ribbon cutting ceremony with Rep. Brian Dempsey, Mayor James Fiorentini, Chancellor Jacquie Moloney of UMass Lowell, and local elected officials. The boardwalk along the Merrimack River off Merrimack Street was open to the public for the afternoon, and will remain closed until the project's completion at the end of the year. About 200 people, along with the state reps and city councilors, participated in the walk along the boardwalk, showcasing the progress of the Harbor Place development and the connection between new and old pieces of the boardwalk. Harbor Place will house HC Media, a satellite campus for UMass Lowell and Pentucket Bank's corporate headquarters in its commercial building. The second building includes 80 units of mixed-income housing, and first-floor restaurants and retail spaces.
(Video by HC Media)