WHAT'S NEW
Articles featuring POUA developments over the years:
Harbor Place Receives MassWorks Funding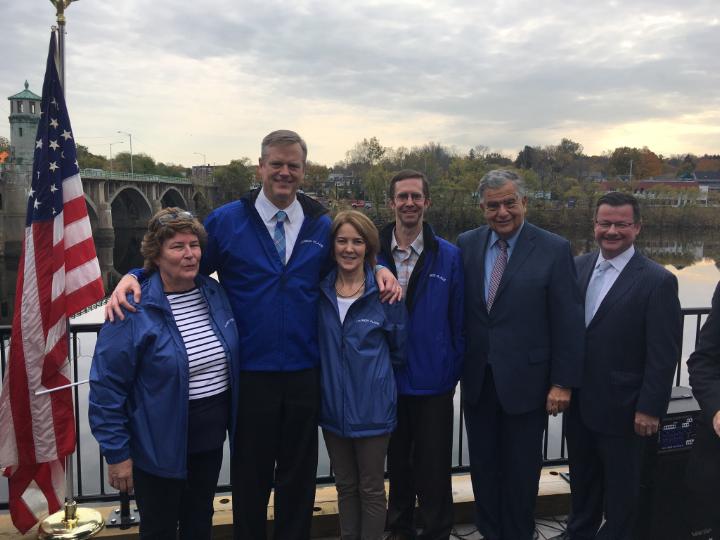 (photo L to R: Sally Cerasuolo-O'Rorke of GHF, Governor Baker, Lisa Alberghini and Bill Grogan of POUA, Mayor Fiorentini, Chairman Demspey)

On November 2nd we were joined by Governor Baker at the site of Harbor Place in Haverhill, where he announced that the city will receive $9 million from the state through the MassWorks grant program, $6.9 million of which is for Harbor Place. The grant will help fund Phase 2 of Harbor Place, including adjusting the grades in the downtown to create a development platform, 35 units of new housing, and public space and amenities. The development has been made possible in particular by the work of Chairman Brian Dempsey, and also with the support of Mayor Fiorentini. POUA is working in partnership with the Greater Haverhill Foundation.