WHAT'S NEW
Articles featuring POUA developments over the years:
Under Construction Update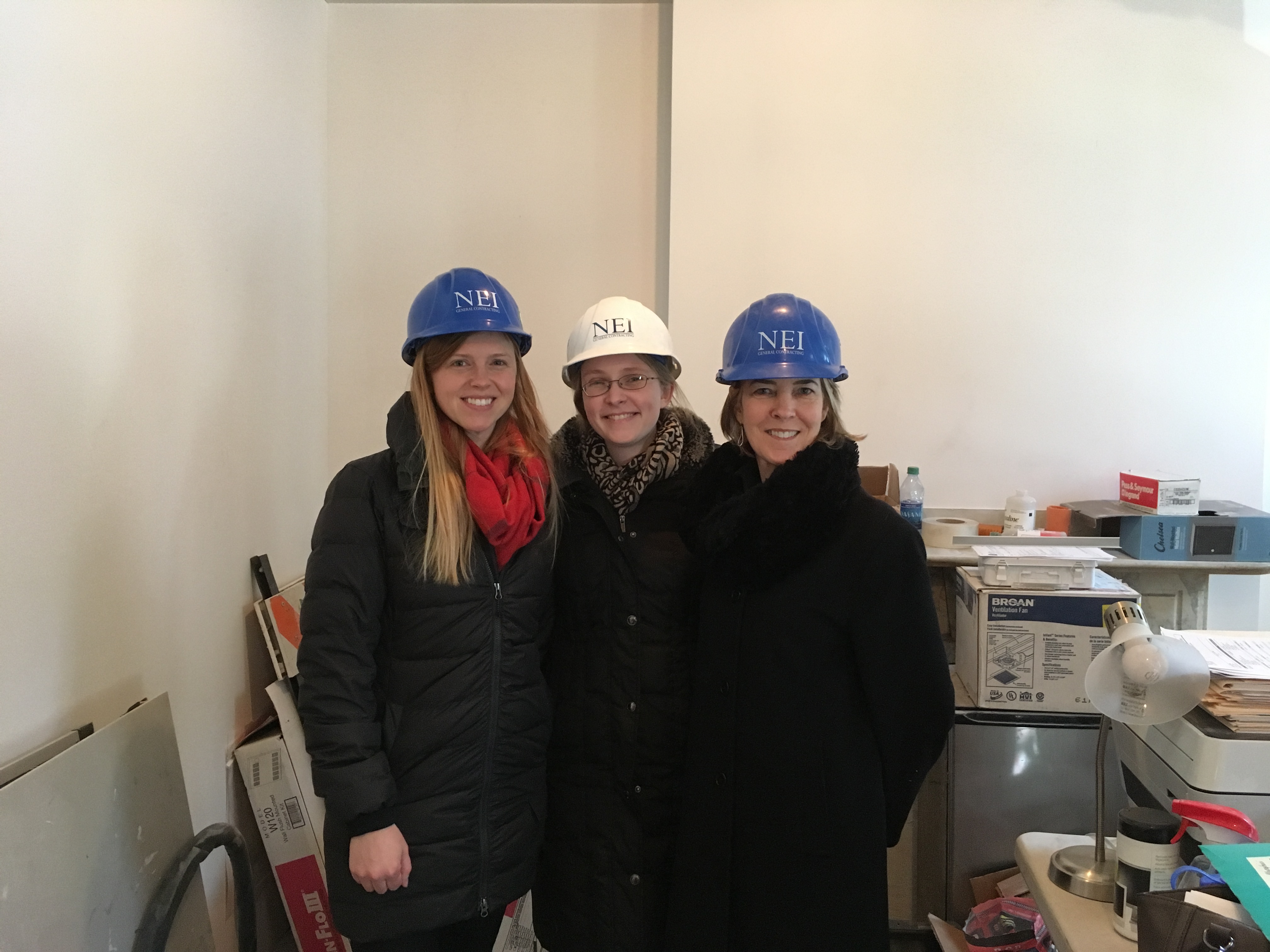 POUA's Caitlin Madden, Lois Alksninis, and President Lisa Alberghini at the construction site for an ongoing project to help vulnerable women in the Boston area.
Harbor Place Helps Transform Downtown Haverhill
The Banker & Tradesman recently published an article on the transformation of downtown Haverhill, due in part to POUA and Greater Haverhill Foundation's work on Harbor Place, a development at the site of the vacant former Woolworth building. The project includes market rate housing, a new headquarters for Pentucket Bank, and a satellite campus for UMass Lowell, with the support of Chairman Brian Dempsey, who helped garner $45 million in state funding for the project. Read the full article here.