WHAT'S NEW
Articles featuring POUA developments over the years:
Catholic Charities Meets The Union at 48 Boylston Street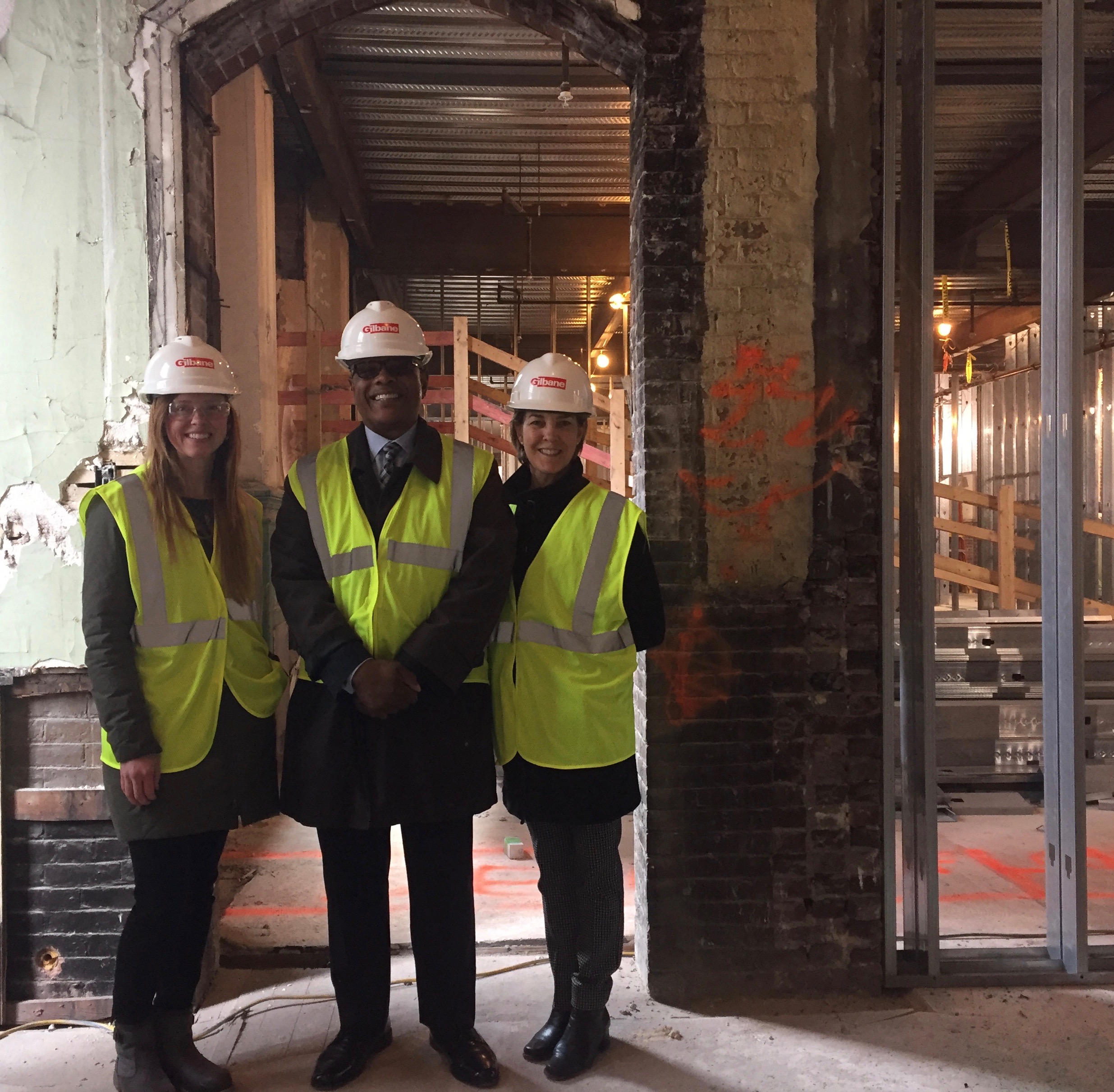 Curtis Johnson, Senior Housing Director of Catholic Charities USA, tours 48 Boylston Street to see construction progress!
POUA Honored at Preservation Mass. Paul & Niki Tsongas Awards
The Planning Office was recognized, among other individuals and nonprofits, at the Preservation Massachusetts Paul & Niki Tsongas Awards on May 9th. POUA was honored to receive an award for The Next Generation, in honor of the office's work in historic preservation around the state. (Photo and video courtesy of Preservation Massachusetts).